'Forza Horizon 5' Early Access, Pre-Load, Unlock Time And Date [Details]
KEY POINTS
"Forza Horizon 5" releases on Nov. 9
Gamers can gain early access to it from Nov. 5
Freebies for gamers who have played other "Forza" titles available
"Forza Horizon 5" is just a few days away but fans are still getting a lot of information about the upcoming racing title from Playground Games. Here are the details about early access, pre-load and unlock time and date of the game.
"Forza Horizon 5" is scheduled to roll out at midnight on Nov. 9 but it varies, especially for regions with different time zones. The midnight schedule is for the Easternmost part of the world, so gamers need to check the rollout based on their time zones.
For those in the U.S., they can enjoy the high-octane action of Playground Games' latest installment at 12 a.m. ET or at 9 p.m. PT. for fans who have pre-ordered the Deluxe Edition or the Premium Add-Ons bundle, the same rule applies but they can access the game four days earlier than the rest.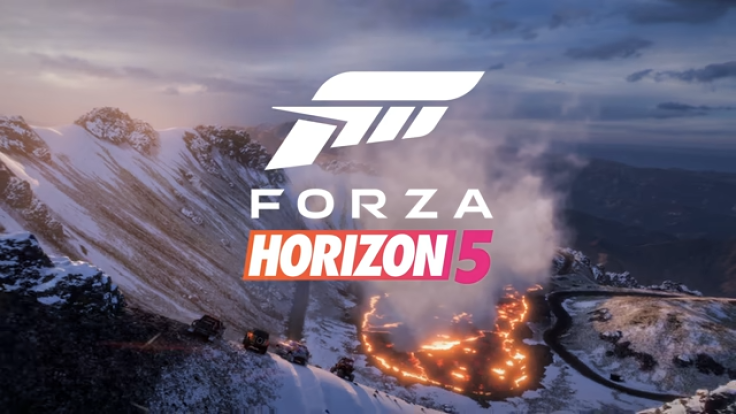 This means they can play "Forza Horizon 5" starting Nov. 5. Of course, they have to install everything before the time comes so they could play the game right away.
It is also important to remember that the game's file size is big, so gamers need ample space on their platform so they won't encounter any issues. For those using Microsoft's new generation gaming consoles Xbox Series X and Xbox Series S, they need at least 103 GB while the previous generation Xbox One console requires 116 GB of free space.
For fans who plan to play the game using PC, the game requires 103 GB on Windows and 103 GB as well on Steam. The team behind the upcoming racing game also takes pride in their claim that the title is the first video game for Xbox Series X which offers 4K resolution in both Quality and Performance modes.
This is an impressive feat made possible by the scalability of the game's graphics engine. The 60 fps on the game's performance mode is achieved because of the reduction in the quality of details and effects and not in resolution.
Playground Games also announced that fans who played other "Forza" titles will be able to unlock new cars in the upcoming game. Those who played "Forza Horizon 1" get the 2013 Dodge SRT Viper GT while players get the 2014 Lamborghini Huracan LP 610-4 if they have played "Forza Horizon 2." Those who played "Forza Horizon 3" can claim the 2016 Lamborghini Centenario LP 770-4.
Meanwhile, those who played "Forza Horizon 4" get the 2018 McLaren Senna. The ones who have played "Forza Horizon Motorsport 5," can claim the 2013 McLaren P1. Players of "Forza Motorsport 6" get the 2017 Ford GT while those who played "Forza Motorsport 7" can claim the 2018 Porsche 911 GTS RS.
© Copyright IBTimes 2022. All rights reserved.
FOLLOW MORE IBT NEWS ON THE BELOW CHANNELS