Fran Drescher Blasts Kirk Cameron Over Homosexuality Comments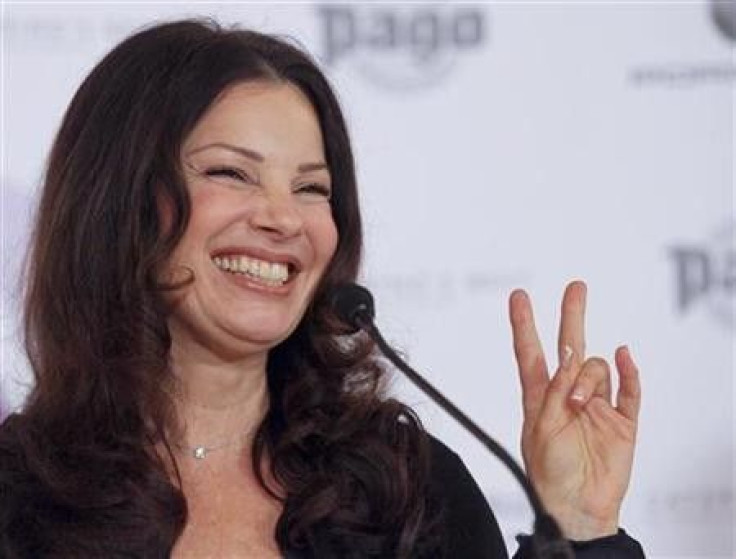 Fran Drescher, lady of the famous The Nanny laugh and star of the TV Land comedy Happily Divorced, had harsh words for outspoken marriage equality opponent Kirk Cameron Tuesday night. Drescher, who herself is a vocal supporter of gay rights and marriage equality, told CBS News that Cameron needs to reexamine what it means to be American.
I don't agree with anything that he says, Drescher told CBSNews.com. I think that he is confusing our country, which is a country that separates church from state, with a religious dictatorship.
Drescher officiated a gay wedding Tuesday night in New York City as part of her Love is Love Gay Marriage Contest.
To be an American is not to be a hater, not make a religion that you may practice to be an excuse for selecting a group of people and making them feel less good, she said.
Cameron, star of the '80s sitcom Growing Pains, made headlines over the weekend when, in an interview with Piers Morgan, he called homosexuality unnatural and destructive. The controversial comments began when Morgan began questioning the known Christian fundamentalist on hot-button issues such as abortion. Cameron said he would only teach his kids things that appeared in the Bible.
One man, one woman for life till death do you part, the 41-year-old said. So I would never attempt to try to redefine marriage. And I don't think anyone else should either. So do I support the idea of gay marriage? No, I don't. [Homosexuality is] unnatural... I think that it's detrimental, and ultimately destructive to so many of the foundations of civilization. He took heat from Twitter and the Gay and Lesbian Alliance Against Defamation in the wake of his rant before finally attempting to defend himself Tuesday afternoon.
I spoke as honestly as I could, but some people believe my responses were not loving toward those in the gay community. That is not true. I can assuredly say that it's my life's mission to love all people, Cameron said in a statement to ABC News.
Herndon Graddick, Senior Director of Programs for GLAAD, issued a statement decrying Cameron's scree.
Cameron is out of step with a growing majority of Americans, particularly people of faith who believe that their gay and lesbian brothers and sisters should be loved and accepted based on their character and not condemned because of their sexual orientation, Graddick wrote.
© Copyright IBTimes 2023. All rights reserved.
FOLLOW MORE IBT NEWS ON THE BELOW CHANNELS