France's Plan To Install Wind Turbines Near Historic Locations And The Countryside Faces Opposition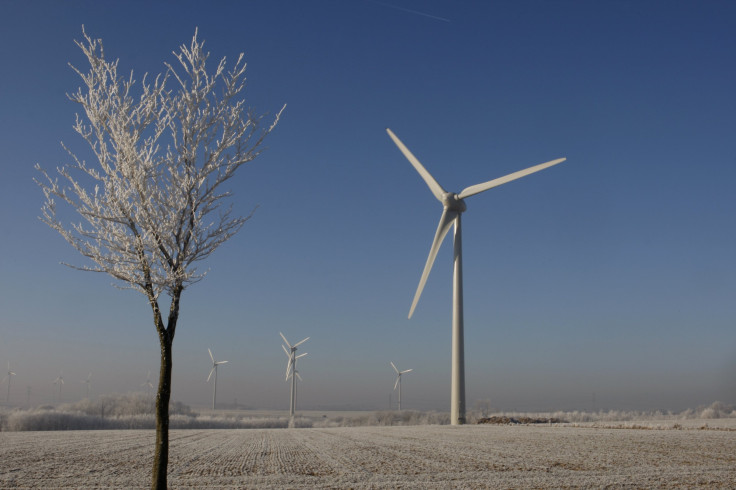 France's plans to generate wind-based energy from new installations around the country have raised the ire of critics who believe that wind farms in offshore locations and the verdant countryside could damage the nation's landscape and adversely affect its tourism industry.
France, which currently depends on nuclear power for most of its energy needs is planning a wider shift to renewable energy sources, and is aiming to meet almost a quarter of the nation's energy needs through alternate energy sources such as wind power by 2030.
Electricite de France, or EDF, the French electricity giant's efforts to install hundreds of huge wind turbines -- about 100 meters high -- in the French countryside, which includes D-Day beaches where thousands of soldiers lost their lives during World War II, and in the vicinity of other tourist locales, have left critics fuming as they believe that the giant installations desecrate historic tourist sites and hurt tourist footfalls and the local economy.
"The French state is not taking into account the impact of wind turbines on tourism in terms of jobs," Patrick Weiten, head of the local administration of the eastern Moselle region, told Agence France-Presse, or AFP.
According to a UNWTO report on global tourism trends, France dominated the ranking of international tourist arrivals with 83 million visitors in 2012, and ranks third in international tourism receipts, with earnings of $54 billion.
Opponents of wind farms claim that indiscriminate installation of wind farms can have far-reaching effects, and the EDF's decision to expand its wind turbine network is being legally challenged in court.
"Fifty percent of the cases (where turbines have been set up) are now before the courts," Alexandre Gady, president of the Society for the Protection of the Landscape and Aesthetics, told AFP. "Wind turbines are objects that despoil, that crush everything."
In June, EDF's decision to construct 75 turbines near the five D-Day beaches on the Normandy coast prompted huge opposition from critics of wind energy.
"We consider this project to be a sacrilege on the families of the 10,000 soldiers who sacrificed their lives to save France from tyranny," Jean-Louis Butre, president of the European Platform Against Wind Farms, had told Mail Online, at the time.
According to the report, UNESCO also had objected to the installation of wind turbines near Mont Saint Michel, an eleventh-century Gothic abbey, which attracts about 2.5 million tourists a year.
However, supporters of wind energy claim that opponents are overstating the negative impact of wind turbines.
"We accept the presence of telephone emitters, electricity lines and pylons, water towers, grain silos," the Federation of Wind Energy said, AFP reported. "Some wind mills have now been classified as historic monuments... Why not one day wind turbines as well?"
© Copyright IBTimes 2023. All rights reserved.