Free Olympic Apps And e-Books For London Travelers And Sports Fans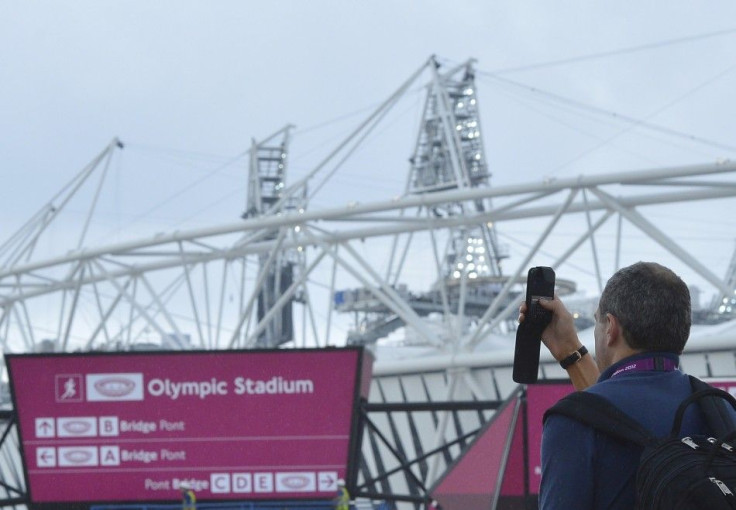 The 2012 Olympic Games will be the most digital sporting event in history. As a result, several organizations are now offering free apps and e-books for both London visitors and avid sports fans back home to put up-to-the-minute information on the Games and its host city in the palm of your hand.
Guidebook publisher Lonely Planet is offering a selection of its London travel guides, apps and e-books free of charge for a limited time to help London visitors get the most out of their experience.
Here's a look at what's on offer:
Not For Parents London: Lonely Planet says this e-book is definitely not-for-parents. It's the real, inside story about one of the world's most famous cities, full of fascinating tales about famous and infamous people, creepy underground places, dark history and strange characters galore. The book is normally priced at $9.99 but will be free through Aug. 17.
London The City walking tour app: This app narrates a route through the city that passes St. Paul's Cathedral, the Monument, the Tower of London and other prominent landmarks. It will be free through July 30 but to get it, you'll need to download the free Lonely Planet Travel Guide app first, and then choose Audio Walking Tours to select the aforementioned tour, regularly priced at $2.99.
A PDF covering Stratford and East London can be downloaded from lonelyplanet.com free with registration until the end of July. The guide offers local tips, walking tours and information on places to eat, drink, shop, dance and catch a show. Normally priced at $2.99, the PDF is available until Aug. 17.
Recession Busting Britain: Available on Kindle, Nook, Google Books and the iBookstore, Recession Busting Britain offers a wide-range of free options from museums to markets, galleries, guided walks and more. The e-book covers England, Scotland and Wales and will be free on the various sites indefinitely.
In addition to the Lonely Planet offerings, several other organizations have put together free apps to guide you through the Games and its host city.
Here's a look at some of the best:
London 2012: Official Join In App for the Olympic Paralympic Games: From the start of the Olympic Torch Relay to the Olympics and Paralympics, the Opening and Closing Ceremonies, plus all the cultural, city and community celebrations happening across the UK, Join In is your essential companion. (Also available for Android and Windows phones.)
BBC Olympics app: Never miss a moment of the London 2012 Olympics with the BBC Sport's Olympics app. Direct coverage of the Olympics from the UK, this app will allow you to follow all the action, with daily live text commentaries, breaking news and top stories from all the key events and medal moments. (Also available on Android.)
NBC Olympics app: During the Olympics, you can follow every event from London, including real-time results & schedules, medal counts and TV & Online listings. And during the nightly Primetime Show televised on NBC, the app will feature a second screen experience that makes a great companion to the on-air broadcast! (Also available on Android.)
NBC Olympics Live Extra app: In addition to watching all the live action, during the Olympics, enhance your viewing experience with alternate camera views, plus full replays on-the-go! You can follow your favorite events and sports, and receive push notifications for event start times. (Also available on Android.)
Best of Britain: The official guide to the best places to visit around Britain, provided by Visit Britain, Britain's national tourism agency in partnership with Samsung. Browse in detail a host of exciting places and events for you to visit around Britain using the easy to use search, map navigation, or just by browsing categories.
© Copyright IBTimes 2023. All rights reserved.