French Oil Company Total Halts Project With Russia's Lukoil Over Western Sanctions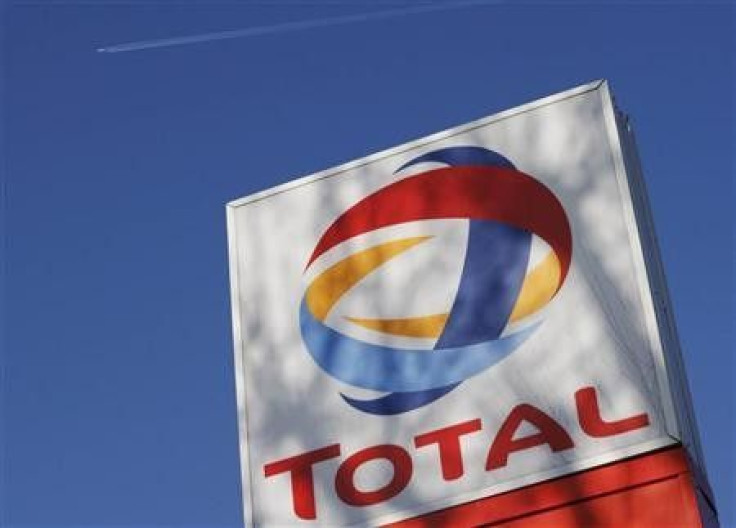 French oil and gas company Total said western sanctions against Russia has forced it to halt a joint venture with Russia's Lukoil to explore shale oil in western Siberia.
The move signals that the latest sanctions against Russia over its involvement in Ukraine will hinder the Kremlin's plan to develop its shale oil resources with imported fracking technology, which had been seen as a key driver to the next 5 to 10 years of production.
"The Lukoil joint venture is definitely stopped," Total's CEO Christopher de Margerie told the Financial Times late Monday. "But it hadn't started so it doesn't have any impact [on Total]."
The latest sanctions against Russia, announced two weeks ago by the U.S. and EU, prohibit and restrain western financing and technology to some Russian energy projects, including shale oil development. Russia has massive untapped shale oil deposits that are considered recoverable, about 75 billion barrels worth, according to the U.S. Energy Information Administration.
On Monday, Total hosted an investor day to announce plans to sell $10 billion worth of assets between next year and 2017. The company also reduced its 2017 production goal from 3 million to 2.8 million barrels of oil equivalent each day.
Total has 15 major projects producing oil, of which two-thirds are operated by the company. Total has a stake in Kazakhstan's largest oil field, Kashagan, which has been troubled with setbacks for nearly a decade. Margerie said production would restart in the third quarter of 2016. Technical problems on the field have racked up billions of dollars in costs.
Total's second major project in Russia, the Yamal liquified natural gas with Russia's Novatek, remains in place though targeted by sanctions. Total can raise financing from western banks but not in dollars, and China has committed to cover 60 percent of the costs, Margerie said.
© Copyright IBTimes 2023. All rights reserved.
FOLLOW MORE IBT NEWS ON THE BELOW CHANNELS