Fukushima News: Deadly Nuclear Radiation Levels Detected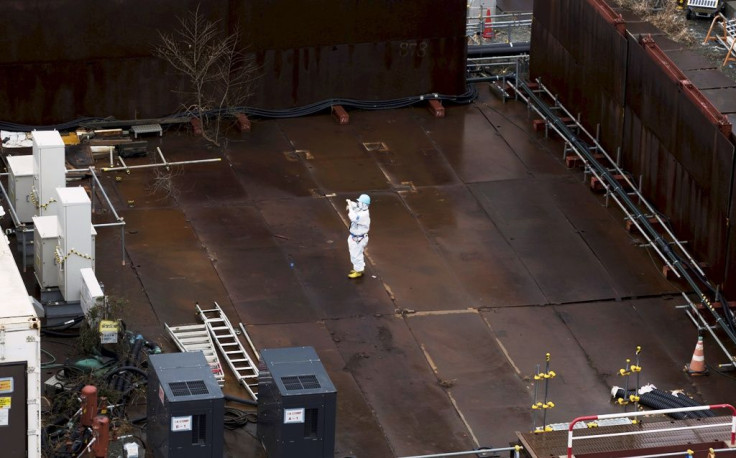 Extremely high radiation levels were detected using cameras and robots in tainted water inside a reactor containment vessel at the Fukushima No. 1 nuclear power plant, Japan Times reported Tuesday, citing Tokyo Electric Power Company Holdings Inc. (Tepco).
The latest readings, taken six years after the Fukushima nuclear meltdown, showed 11 sieverts per hour, according to Japan Times. It is the highest radiation level detected in water inside the containment vessel and is extremely dangerous. Sievert is a unit measurement for a dose of radiation. One sievert is enough to cause illness if absorbed all at once, and 8 sieverts will result in death despite treatment, according to PBS who relied on data from multiple sources including United States Nuclear Regulatory Commission and MIT's Nuclear Science and Engineering department.
Following a major earthquake on March 11, 2011, a 15-metre tsunami disabled the power supply and cooling of three Fukushima reactors, causing a nuclear accident. Tepco, who operated the plant and has been tasked with cleaning up the worst nuclear incident, since the 1986 Chernobyl disaster in the former Soviet Union, has been some problems of late in its cleanup operation.
Recently, an exploratory robot malfunctioned and died after being sent inside reactor 2, in mid-February, due to exposure to "unimaginable" levels of radiation, close to 650 sieverts per hour. The previous highest recorded level was 73 sieverts per hour. Following the incident, Naohiro Masuda, president of Tepco's Fukushima Daiichi Decommissioning project, told reporters the company had to rethink its methods in order to examine and extract the hazardous material stuck in the plant's second reactor.
"We should think out of the box so we can examine the bottom of the core and how melted fuel debris spread out," Masuda said, according to the Japan Times.
Tepco has been attempting to locate melted fuel which leaked from the reactor's pressure vessel and is believed to have settled at the bottom of the containment vessel that holds the contaminated water. So far, no such debris has been found, and Tepco decided to extend the survey by one day through Wednesday.
A robot sent by the company on March 20 reached the bottom but was unable to locate the melted fuel due to some pipes that blocked its view. But it was able to take pictures of what appeared to be sand piling up near the pipes. The radiation readings near them were 6.3 sieverts per hour.
"Judging from the radiation level, there is a high possibility that what is piling up on the pipes is not nuclear fuel," a Tepco official said, according to the Asahi Shimbun.
Cleaning up the plant may take an estimated 40 years and cost an estimated 21.5 trillion yen ($189 billion), according to the Guardian.
© Copyright IBTimes 2023. All rights reserved.