FULL VIDEO: President Obama Charleston Shooting Speech: 'Too Many' Mass Killings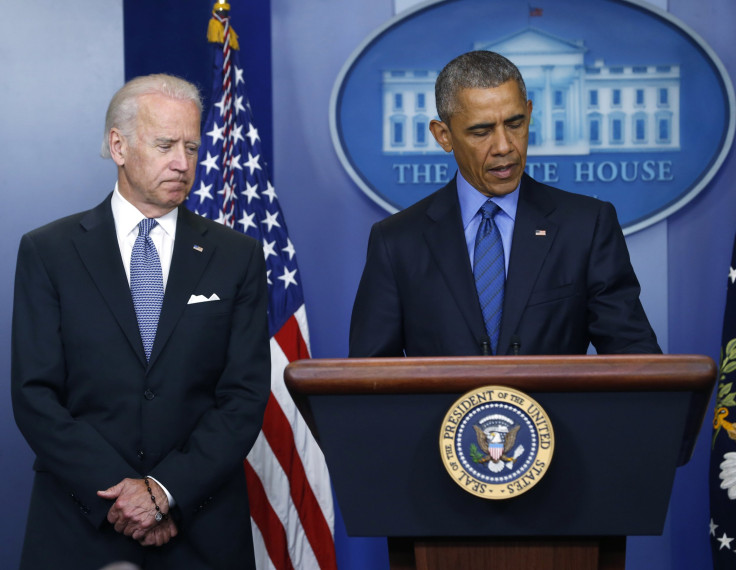 President Barack Obama called the shooting in Charleston, South Carolina at Emanuel African Methodist Episcopal Church that killed nine people a "tragedy" of "senseless murders" in a place of worship. His speech Thursday came after authorities arrested 21-year-old suspect Dylann Roof in the shooting that took place Wednesday night in the historical African-American church.
"Any death of this sort is a tragedy, any shooting involving multiple victims is a tragedy," Obama said. "There is something particularly heartbreaking about death happening at a place in which we seek solace and we seek peace."
Obama noted that he has addressed the nation many times after mass shootings. "I've had to make statements like this too many times. Communities have had to endure tragedies like this too many times," Obama said . "Once again, innocent people were killed in part because someone who wanted to inflict harm had no trouble getting their hands on a gun. ... We as a country will have to reckon with the fact that this type of mass violence does not happen in other advanced countries. It doesn't happen in other places with this kind of frequency. "
Obama also commented that he knew members of the church including South Carolina state Sen. Clementa Pinckney, a pastor who was killed in the shooting.
Watch the full video here:
© Copyright IBTimes 2023. All rights reserved.