Dylann Storm Roof Given Gun For His Birthday: Suspected Charleston Shooter Had Target Practice Prior To Church Attack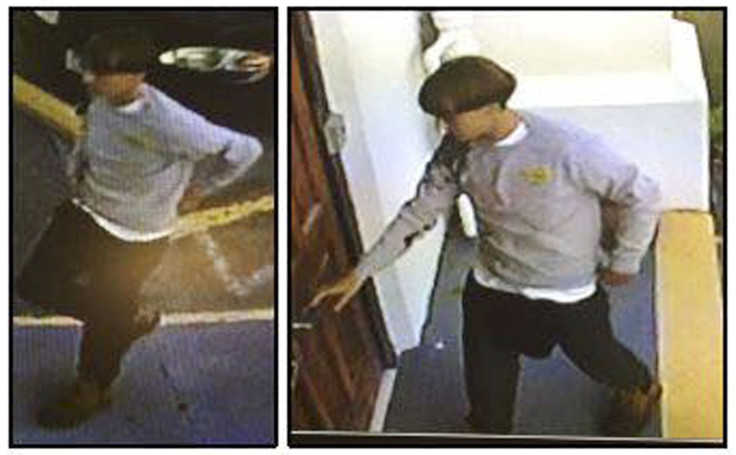 Dylann Storm Roof, the 21-year-old suspected of shooting dead nine people at a church in Charleston, South Carolina, Wednesday night, was given a handgun as a present for his 21st birthday in April, Roof's uncle told Reuters. The gun, a .45-caliber pistol, was reportedly a gift from his father, however, it was unclear at first whether the gun was the one Roof used in Wednesday's shooting.
Carson Cowles recognized his nephew from photos released by police in the wake of the shooting that killed nine attending a Bible study at the historic African-American church. He described Roof as soft-spoken and quiet. "Nobody in my family had seen anything like this coming," Cowles told Reuters.
Authorities caught Roof Thursday in Shelby, North Carolina. "I said, if it is him, and when they catch him, he's got to pay for this," said Cowles.
Cowles also recalled the time he called his nephew while Roof was at target practice. "He said, 'I got to go, I'm outside shooting target practice right now,'" said Cowles, according to New York Daily News. "He sounded happy about it."
Roof allegedly entered Emanuel African Methodist Episcopal Church in Charleston Wednesday evening. Thirteen people were in the church, including its faith leader, Rev. Clementa C. Pinckney, who was killed in the shooting.
Authorities have called the attack a hate crime because it appeared that Roof targeted the church's African-American members.
Roof has a criminal record that includes a felony drug case and a misdemeanor, according to court records.
© Copyright IBTimes 2023. All rights reserved.