Fully Vaccinated Man Who Died While On Flight Was COVID-19 Positive
KEY POINTS
The man was found motionless in his seat on a flight from Turkey to Germany
Tests conducted on the deceased found that he was positive for COVID-19
The man was allowed to board after he had proved he was fully vaccinated
A man, who was found dead on a flight from Turkey to Germany last month, was positive for COVID-19 before he boarded the aircraft.
Authorities confirmed Tuesday, while the 51-year-old's cause of death was unclear, he was suffering from COVID-19. The man was found motionless in his seat after Pegasus Airlines flight PC1-43 from Istanbul touched down at Hamburg Airport on Oct. 25, the National News reported.
The man was reportedly fully vaccinated for the virus. Forensics revealed he had tested positive for COVID-19, but it was unclear if he showed any symptoms in the days leading up to the flight, the Toronto Sun reported. The identity of the victim has not been made public.
Regulations require passengers to provide evidence of their COVID-19 status before flying from Turkey to Germany. Passengers must either be fully vaccinated, recently recovered, or fully tested in order to be allowed on a flight.
The man was allowed to board the 3 1/2-hour flight from Istanbul only after he proved he was fully vaccinated, according to local media reports.
After it was confirmed the man tested positive for the virus, cabin crew and passengers seated near him were ordered to report to the local health department.
"We extend our condolences to the family and neighbors of the passenger," the airline reportedly said in a statement.
According to recent reports, some 13 million people in Turkey have not yet got a single dose of a COVID-19 vaccine even though they are eligible for the jab. Over the weekend, Turkey reported 23,096 daily COVID-19 cases.
Meanwhile, Germany's seven-day coronavirus incidence rate surpassed 145 infections per 100,000 people Saturday, after hitting 100 a week before for the first time since May, according to the Robert Koch Institute (RKI) health agency. The country recorded 9,658 new COVID-19 cases in the past 24 hours Monday and 23 deaths.
According to the U.S. Centers for Disease Control and Prevention, the number of fully vaccinated Americans dying of COVID-19 increased recently. As of Oct. 18, at least 10,857 Americans have died of COVID-19 despite being fully vaccinated. People aged 65 and older made up 85 percent of the deaths while female patients represented 43 percent of the total breakthrough fatalities. There were also 2,299 deaths that occurred in patients who were asymptomatic or whose deaths were not related to COVID-19 but tested positive for the virus.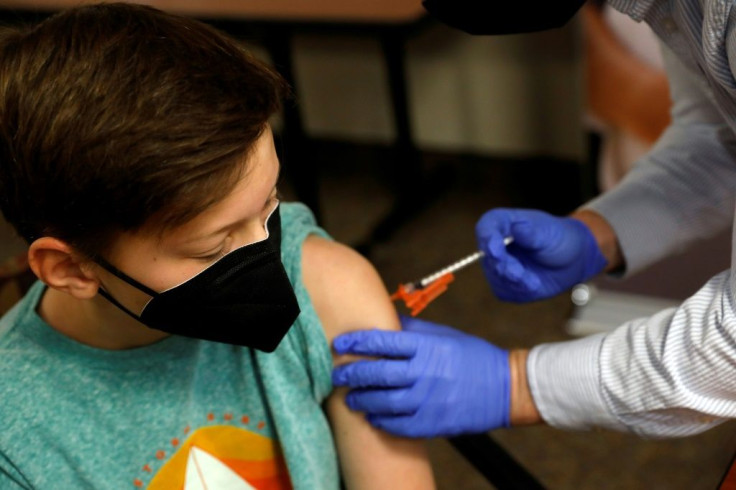 © Copyright IBTimes 2023. All rights reserved.
FOLLOW MORE IBT NEWS ON THE BELOW CHANNELS