10,857 Fully Vaccinated Americans Have Died Of COVID-19; 30,000 Hospitalized
KEY POINTS
People aged 65 and older made up 85% of all breakthrough COVID-19 deaths
Hospitalizations among the fully vaccinated increased by 79% over two weeks
Unvaccinated residents are still more likely to test positive or die of COVID-19
The number of fully vaccinated Americans dying of COVID-19 has increased as breakthrough hospitalizations continue to rise, according to national data.
As of Oct. 18, at least 10,857 Americans have died of COVID-19 despite being fully vaccinated. People aged 65 and older made up 85% of the deaths while female patients represented 43% of the total breakthrough fatalities, according to data from the U.S. Centers for Disease Control and Prevention. There were also 2,299 deaths that occurred in patients who were asymptomatic or whose deaths were not related to COVID-19 but tested positive for the virus.
Between the CDC's Oct. 4 and Oct. 18 report, the total number of breakthrough deaths among the fully vaccinated showed a 64% increase from 6,617 to the current count.
The latest data also showed that 30,270 fully vaccinated Americans have been hospitalized with COVID-19 since the beginning of the pandemic. Of the total number of breakthrough admissions, 66% occured in people aged 65 and older, 48% were reported in females, and 26% were recorded in patients without symptoms or whose hospitalizations were not coronavirus-related.
Between Oct. 4 and Oct. 18, breakthrough hospitalizations increased by 79% from 16,889. However, the CDC emphasized that breakthrough data is not collected real-time and noted that the changes in overall figures do not represent a week-to-week increase.
Overall, the U.S. has recorded a total of 45,817,976 infections and 743,333 deaths among the unvaccinated and vaccinated since the beginning of the pandemic, according to Thursday's data from Johns Hopkins University.
Despite the rise in breakthrough infections and deaths, fully vaccinated individuals still has a much lower chance of testing positive or dying from the virus. In comparison, unvaccinated individuals were six times more likely to be diagnosed with COVID-19 and 12 times more likely to die from the virus.
"The No. 1 take-home message is that these vaccines are still working," Dr David Dowdy, an epidemiologist at the Johns Hopkins Bloomberg School of Public Health, told The New York Times. "If you saw these data for any disease other than Covid, what everyone's eyes would be drawn to is the difference between the unvaccinated and fully vaccinated lines."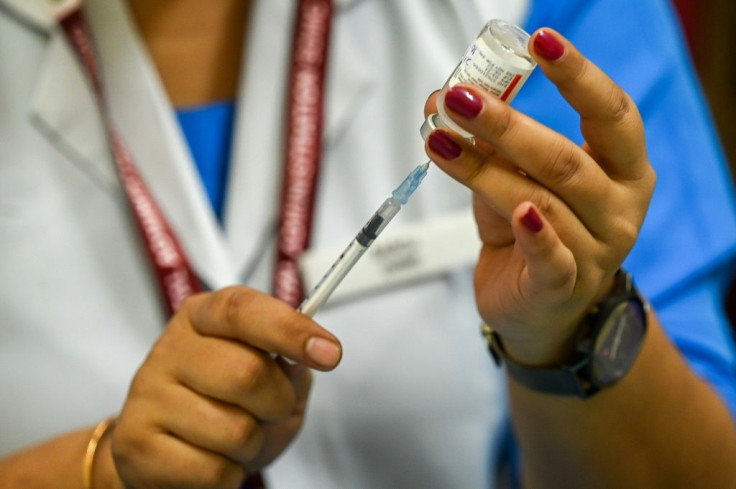 © Copyright IBTimes 2022. All rights reserved.
FOLLOW MORE IBT NEWS ON THE BELOW CHANNELS