G20 Summit To Promote Growth Over Merkel's Austerity Program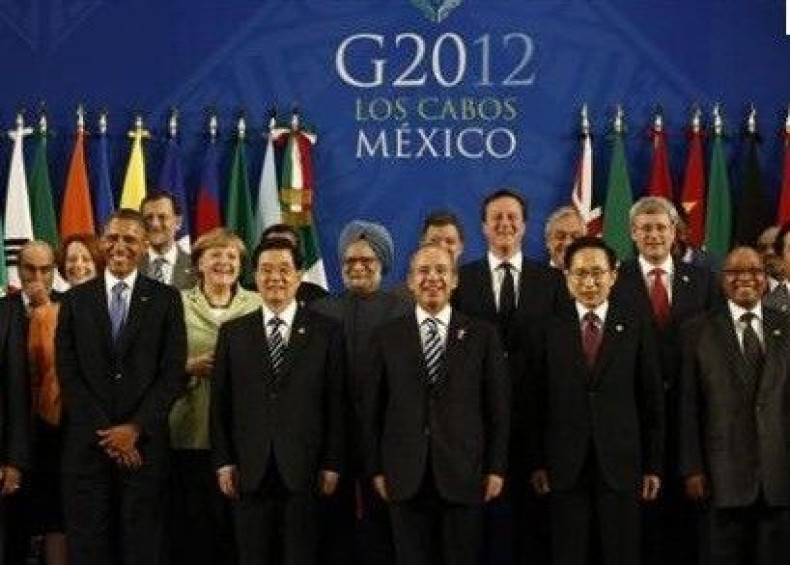 G-20 nations meeting in Los Cabos, Mexico have issued a joint statement endorsing job creation as a way to solve global economic turmoil sparked by the European debt crisis, undermining the austerity-first recovery program backed by German Chancellor Angela Merkel.
The statement will further isolate Merkel from her peers, who increasingly blame austerity for slow growth in the already troubled euro zone.
We are united in our resolve to promote growth and jobs, the draft statement says, according to the AP.
Strong sustainable and balanced growth remains the top priority of the G20, as it leads to higher job creation and increases the welfare of people across the world, the draft adds, without fleshing out details.
The joint declaration will also touch on Spain's banking crisis, and offer a to Madrid that it will not bear the entire cost of a recent €100 billion ($126 billion) loan, the AP reported.
Fears that the Spanish government would be responsible for paying back the loan drove the country's borrowing costs up to an unsustainable 7 percent Monday, prompting concerns that Madrid would soon seek a bailout similar to those of Portugal, Greece and Ireland.
The statement comes as European leaders struggle to persuade other G20 delegates that Brussels has a viable action plan to deal with the ongoing debt crisis.
And while all eyes were on Greece as it went to the polls on Sunday, the greatest fear remains that Spain will require a bailout totaling some €1.1 trillion -- effectively wiping out funds made available by the IMF and other world banks.
Tuesday's statement on growth follows calls by the IMF on Monday advocating job-creation as the best way to beat spiraling debts and tumbling economies.
According to the international lender, European governments need to change labor practices, including provisions to make it easier to hire and fire workers.
Such reforms, the IMF said, could boost growth in the region by 4.5 percent over the next 5 years.