Galaxy Fold 2: Report Reveals Key Feature Of Next-Gen Foldable Smartphone
A new report reveals one of the key features that Samsung's upcoming second-gen Galaxy Fold will have, indicating that it will be a lot better than its predecessor.
Recent reports revealed that Samsung is working on a follow-up to its first Galaxy Fold device. The new foldable is expected to come in a clamshell form factor similar to the recently unveiled Razr foldable from Lenovo-owned Motorola. Apparently, the Korean tech giant wants to do more than just be the first mainstream company to release a foldable device – it wants to be the best at it.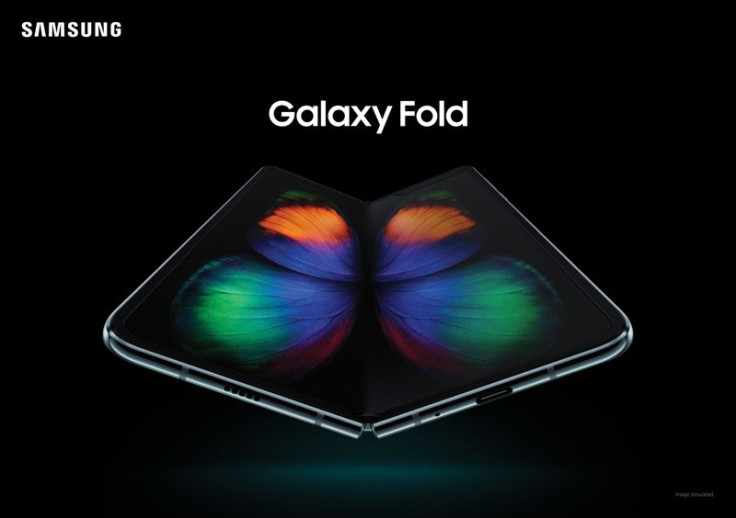 A new report Bloomberg confirms this and claims that Samsung is already working on equipping its second-gen Galaxy Fold, if that's what it will be called, with a new 5x zoom camera that's nowhere to be found on U.S.-released handsets at the moment. The report actually focused on what the company plans to do with the Galaxy S11 lineup, but added this interesting piece of information.
If Bloomberg's report proves true, then it appears that Samsung is on track to release the best clamshell foldable yet. Previous reports revealed that the Korean tech giant's second-gen Galaxy Fold will be totally different from its older and bigger sibling that folds like a book, and will have features setting it apart from Motorola's new Razr.
First, according to a leak, the upcoming Samsung clamshell won't have a bulging chin like the iconic bulge on both the 2004 and 2019 Razr. The device looks like a standard smartphone when unfolded, complete with a punch hole at the top center. It's unknown if the device will have an under-display fingerprint sensor.
Second, according to a patent, the upcoming clamshell won't have an external display like the one on the Razr. Instead, the foldable display, which is located inside, will have a portion that's visible from the outside when folded. It's unclear how Samsung plans to do this, but it's interesting to see how it turns out.
Recent reports also reveal that the Korean giant intends to sell this new device at a very attractive $845 price tag. Based on these details, It's easy to see that Samsung is indeed planning on releasing the best foldable smartphone in the market.
© Copyright IBTimes 2023. All rights reserved.