Galaxy Nexus on Sale in North America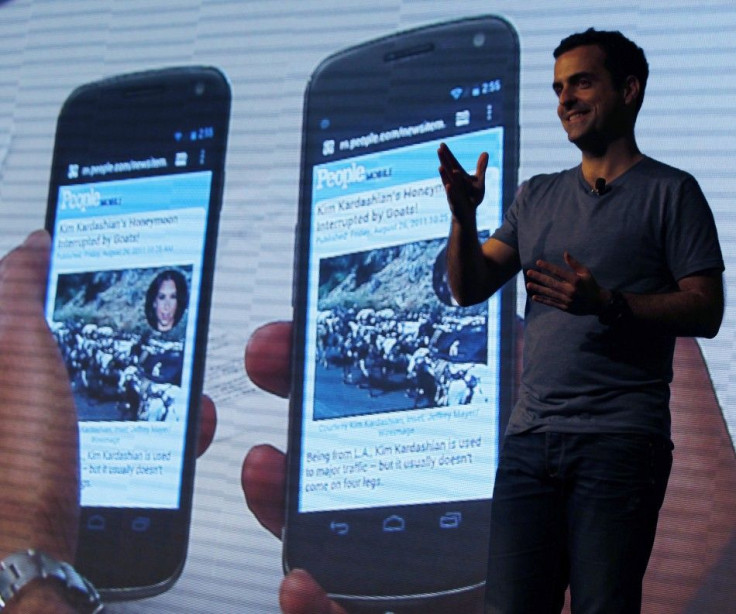 The Galaxy Nexus has finally reached the top half of the northern hemisphere with its debut in Canada, but for Verizon hopefuls in the U.S., the wait continues.
Canadian carriers Virgin Mobile Canada and Bell Canada, have released the HSPA+ version of the Galaxy Nexus priced at CA$159.99 on a three-year contract, Slash Gear reported.
The phone can also be bought for CA$649.99 for those who want to use their own sim- card without committing to the contract period. These phones can be used by U.S carriers such as AT&T and T-Mobile who won't be launching the phone in the U.S.
Meanwhile, in the United States, Verizon Galaxy Nexus hopefuls continue to wait spinning the rumor mill with potential release dates as the carrier continues to hold its silence.
The most rumored release date is Dec.9, following two leaked emails that have been circulating the Web.
An email obtained by RootzWiki, states that the phone will be shipped Dec.6 and enter Verizon stores across the U.S by Dec.9. Another email published by thered99.com also states that the phone will be out on Friday. But the lack of an official announcement had left skeptics to believe the phone will be delayed for further weeks.
Pictures of exclusive Verizon Nexus Galaxy accessories also made their rounds on the web, leading more people to anticipate an imminent release. A member of Android Central posted pictures of a spare battery charging kit and owner protection package, bearing Verizon's logo on the packaging.
The Verizon version of the phone has also debuted on YouTube in a post from user Hksscom who shot a video demonstrating the phone's speed capacity on the 4G LTE network. The video showed the phone peaking at 8Mbps indoors, with only two bars of coverage on Verizon's 4G network.
Meanwhile, The Wall Street Journal reported that the phone would be released later this month priced at $299.99 with a two-year contract.
Fans of the phone expected it to come out in the U.S. as early as Thanksgiving after it made its debut in Europe, but to much disappointment it never came. Just two days later the phone miraculously appeared in a Best Buy add with a Nov. 27 release, but that too was a no show.
The phone comes with AMOLED 4.65 inch screen with a 720p resolution. Its 8.94mm thinness gives the phone a sleek finish and weighs only 135g. Despite being so slender and light the phone comes with 16.30 GB or 32GB of storage and 1GB of RAM, giving it twice the memory of the iPhone 4S.
Other features:
5-megapixel camera: LED flash
Front-facing camera: 1.3MP unit
Video: 1080p
Connectivity: Bluetooth 3.0, WLAN, 3G.
Wi-Fi-802.11n
HSDPA speed: 21 Mbps
© Copyright IBTimes 2023. All rights reserved.