Galaxy S7 Rumors: Samsung May Bring MicroSD Slot Back For Next Flagship Smartphone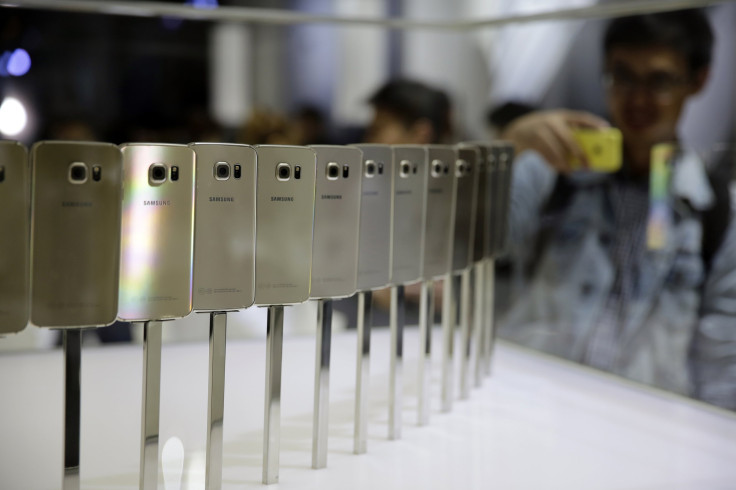 With the Galaxy S6, Samsung ditched the microSD expandable storage slot in favor of on-board memory chips. But feature may reappear in its next anticipated flagship smartphone -- the Galaxy S7, according to unnamed sources speaking to Italian website, HDblog.
By adding a removable microSD slot to its next handset, Samsung would again enable its customers to add up to hundreds of gigabytes of storage to their smartphone, a feature that was standard with the Galaxy S5 and S4. Like the 2015 Galaxy models, the S7 is expected to come in at least two variants -- a S7 with a 5.2-inch display and a S7 Edge with a 5.7-inch curved display.
But while Samsung is bringing back old features, it's also expected to ditch some as well, such as the micro USB charging slot of the S6. In its place it's expected to introduce a USB type-C slot, a reversible connector used in the OnePlus Two, Nexus 6P, 5X and Apple's 12-inch MacBook.
Each version of the S7 is also anticipated to come with pressure-sensitive display technology similar to the 3D Touch feature found in the iPhone 6S. But instead of using Apple's tech, Samsung may instead partner with touch-input manufacturer Synaptics, which launched its own ClearForce brand of pressure-sensitive touchscreen display sensors in October.
As for chipsets, rumors have pointed towards Samsung using its Exynos octa-core 8890 processor for the majority of its Galaxy S7 smartphones. But it may also tap Qualcomm to manufacturer some Snapdragon 820 chips for the smartphone as well, according to SamMobile.
Traditionally, Samsung has unveiled its new handsets in conjunction with Mobile World Congress, which is expected to be held in Barcelona from Feb. 22 to Feb. 25 in 2016. But similar to the early launch of the Galaxy Note 5 and S6 Edge Plus, it may move up the launch of the new handset to January, according to South Korea's Electronic Times.
© Copyright IBTimes 2023. All rights reserved.