Gamblers Have Malala Yousafzai Way Ahead Of Edward Snowden For Next Nobel Peace Prize; Bradley Manning Has The Same Odds As Bill Clinton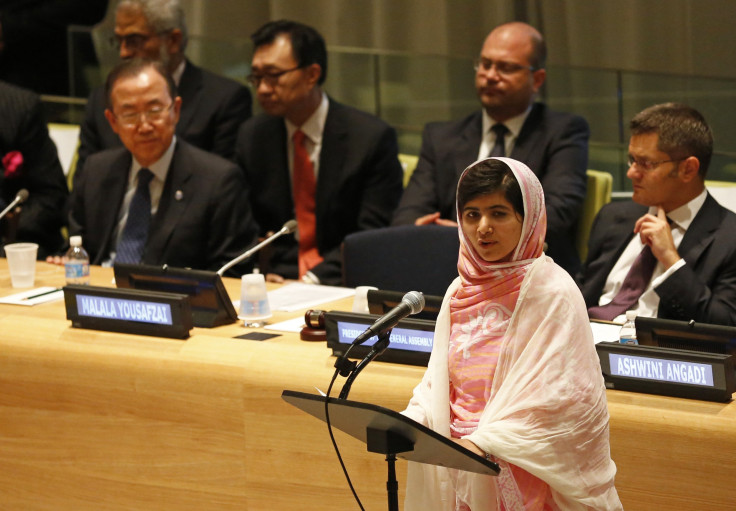 A Swedish sociologist is backing Edward Snowden for the 2013 Nobel Peace Prize, but gamblers still have Pakistan's teen champion for girls' education Malala Yousafzai as the odds-on favorite to be awarded the honor on October 6.
The online betting site Paddy Power is giving 1-5 odds that Yousafzai will win the award, meaning a $5 bet will return $6 if she wins. If she does win, the award will be given to her three days shy of the one-year anniversary of the Oct. 9, 2012, attempt on her life by a misogynistic Taliban assassin angered by her calls for educating girls. She would become the youngest recipient of the prize. Meanwhile, the odds of Snowden winning the prize are 80 to 1 – meaning $1 returns $81 -- sharing the same odds as social networking site Facebook, presumably for its role as an organizing tool for popular uprisings against authoritarian regimes.
The Nobel foundation does not release the names of candidates, but sometimes individual nominations are made public by others. Facebook has not been publicly disclosed as a nominee, and a win by a company would be an unusual first for the prize.
While Snowden is way down in the odds, fellow government-secrets leaker Bradley Manning is not.
The 25-year-old Oklahoma soldier who passed a trove of classified military and U.S. State Department cables to the anti-secrets site WikiLeaks, is up there with former President Bill Clinton, Afghan woman's rights advocate Sima Samar, and Albert Einstein Institution founder Gene Sharp, as 16-1 contenders.
Snowden, the 30-year-old former security contractor who blasted open a scandal involving a U.S. mass surveillance program, is viewed by some as a champion for privacy. Swedish sociology professor Stefan Svallfors has called for Snowden to receive the coveted prize in part to help restore the respect of the prize from what he considers "the hasty and ill-conceived decision" to award it to U.S. President Barack Obama in 2009. (Read Svallfors' full letter here in Swedish.)
In April the Nobel Committee said it had a record 259 candidates for the 2013 prize, so every candidate is running on a crowded pitch.
© Copyright IBTimes 2023. All rights reserved.