Is Gas Rationing Coming To Europe? Russia Could Turn Off The Tap
Since Russia's demand that Group of Seven countries, which Vladimir Putin deems as "unfriendly," pay for gas in rubles, and a refusal to do so because existing contracts do not compel it, fears that extreme measures will need to be taken continue to grow.
Now, there is a fear that gas rationing could come to Europe, specifically in European countries close to Russia. Germany and Austria issued warnings on Wednesday of what could happen should Russia decide to turn off the tap.
German Economy Minister Robert Habeck has declared an "early warning," the first of three that shows a national gas emergency, though gas rationing would not begin until warning three.
"There are currently no supply shortages," Habeck said, according to Deutsche Welle (DW). "Nevertheless, we must increase precautionary measures in order to be prepared in the event of an escalation on the part of Russia."
German industry is afraid that the consequences of a gas supply crisis would cripple Germany's economy, Europe's largest, which is already dealing with the effects of supply chain woes and COVID-19. Currently, gas storage facilities in the country are at 25% capacity, and how quickly that depletes depends on consumption and weather, according to Habeck.
"We are in a situation where every kilowatt-hour saved helps," he said.
Though many European countries have tried to wean their dependence on Russian gas more recently in response to the Kremlin's invasion of Ukraine and the ongoing war in the region, that process will take much more time, at least two years, for Germany.
Austria is also a country that is most at risk if Russia decides to stick to its guns and make European countries pay for gas in rubles. The country gets around 80% of its gas from Russia according to the BBC, while Bulgaria gets 90%, putting it also at risk of a gas emergency and rationing.
While there is no immediate crisis yet, the fear is still very present and alarming should Russia do anything to escalate the situation.
"You are helping Germany, you are helping Ukraine when you reduce your use of gas or energy in general," Habeck added in his announcement on Wednesday according to CNBC.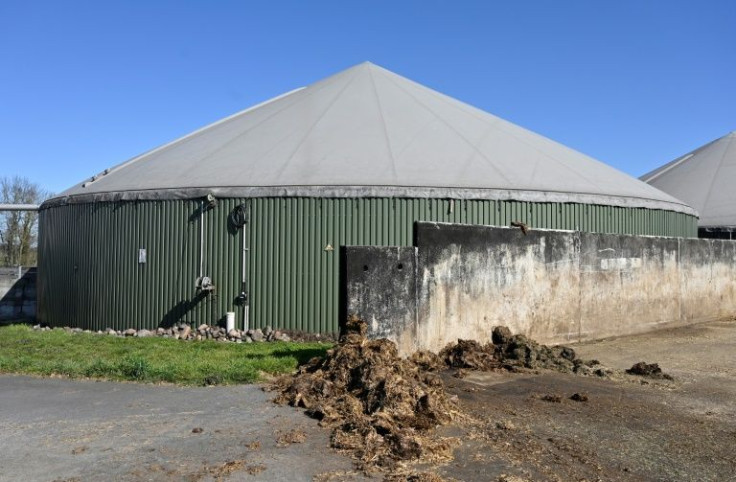 © Copyright IBTimes 2023. All rights reserved.