Gawker Settlement, Lawsuit Update: Hulk Hogan Gets $31 Million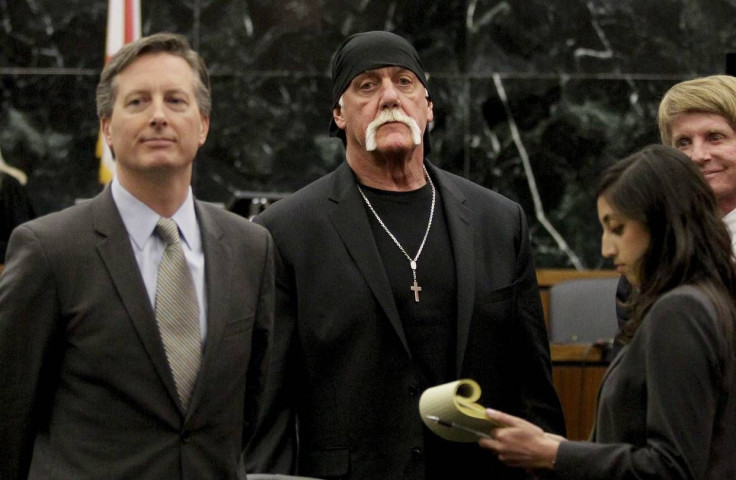 Gawker Media founder Nick Denton published a statement on Wednesday that said the company's legal battle with Hulk Hogan over publishing a sex tape is coming to a close. According to Denton, the company has agreed to pay $31 million to settle the lawsuit and contribute processed from its $135 million sale to Univision, according to news reports.
"After four years of litigation funded by a billionaire with a grudge going back even further, a settlement has been reached," Nick Denton, the founder of Gawker, said in a blog post.
"All-out legal war with Thiel would have cost too much, and hurt too many people, and there was no end in sight," Mr. Denton added. "Gawker's nemesis was not going away."
Peter Thiel, who co-founded PayPal and an early investor in Facebook, has been at odds with Gawker after a 2007 story revealed Thiel is gay.
"For Thief, an investor in Facebook and Palantir, the cost of this exercise is less than 1% of his net worth and a little additional notoriety," Denton wrote in his post. "The other protagonists — including Hulk Hogan and A.J. Daulerio, the author of the Gawker story about him — had much more at stake. That motivated a settlement that allows us all to move on, and focus on activities more productive than endless litigation. Life is short, for most of us."
As part of the deal, three Gawker.com articles will be removed from the site, including the one involving Mr. Hulk Hogan, the claim by Shiva Ayyadurai that he invented email and the feud between the founders of Tinder.
David Houston, a lawyer for Hogan, said in a statement, "As with any negotiation for resolution, all parties have agreed it is time to move on."
"The saga is over," Houston added.
© Copyright IBTimes 2023. All rights reserved.