Gay Immigrant Couples Eye a Reprieve Under New Policy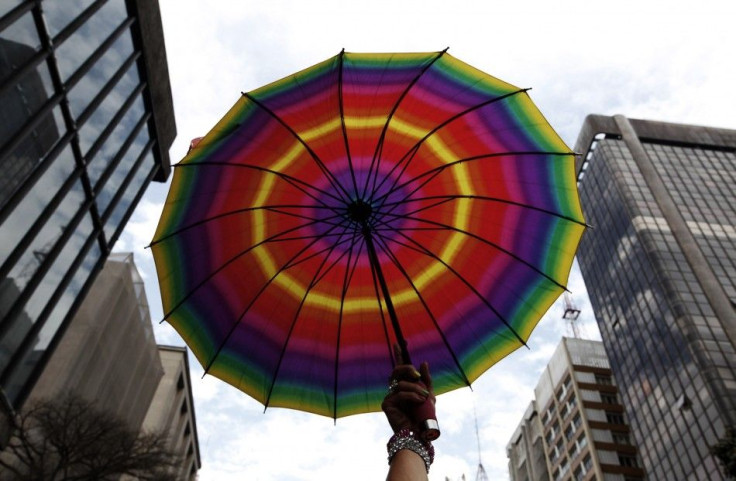 When John Brandoli met his future spouse in the summer of 2005, he did not care that he was falling in love with an immigrant who had arrived from Trinidad with only a tourist visa. They became inseparable, and in March of 2010 they wed.
We got married because we're in love with each other and we're not going to put our lives on hold, Brandoli said.
For most bi-national couples, love and legal status are not mutually exclusive. Immigrants who marry U.S. citizens become eligible for legal permanent residence, the coveted green card that provides both a path to citizenship and a way to remain in the United States with their beloved.
Brandoli and his husband, Michael Thomas, faced a higher hurdle. Their marriage is recognized in Massachusetts, one of seven states to have legalized same-sex marriage. But under the Defense of Marriage Act, Thomas is not entitled to the federal benefits that marriage confers -- including the ability to update his immigration status.
While similar cases have ended with bi-national couples sundered by the federal prohibition of same-sex marriage, Thomas and Brandoli defied that outcome. Thomas was facing deportation for remaining in the country illegally -- he had been misled by a fraudulent immigration services provider that advised him against applying for asylum -- but Immigration and Customs Enforcement moved last week to close his case.
Respite for Same-Sex Couples?
The extraordinary reprieve is attributable in part to the fact that Sen. John Kerry intervened on Thomas' behalf after the advocacy group Immigration Equality championed his cause. But advocates say it also indicates that a new immigration policy recently unveiled by the Obama administration could offer legal respite to same-sex couples across the United States.
Under that policy, the people responsible for enforcing immigration law -- from field agents who detain immigrants to judges who hear their cases -- will be encouraged to prioritize the cases they pursue. They would focus their efforts on immigrants who have criminal records while weighing factors that include whether undocumented immigrants were brought to America as children, served in the military or have established strong family ties.
Congressional Letter Supports Effort
Advocates for gay immigrants are watching closely to see whether the strong family ties category applies to same-sex couples.On Capitol Hill, 69 members of Congress recently sent a letter to Department of Homeland Security Secretary Janet Napolitano and Attorney General Eric Holder, whose respective offices are conducting a joint review of the roughly 300,000 currently pending immigration cases, asking that same-sex couples are included in a rubric for closing low-priority deportation cases because of family ties.
When asked by a Metro Weekly reporter whether same-sex couples would qualify, a senior administration official responded yes. Nelson Peacock, an assistant secretary in the Department of Homeland Security's Office of Legislative Affairs, wrote in response to a question from Rep. Jerrold Nadler, D-N.Y., that LGBT [lesbian, gay, bisexual and transgender] individuals' ties and contributions to the community are taken into account in assessing whether their cases should be considered low priority.
Lavi Soloway, an immigration attorney who runs the organization Stop the Deportations, was representing an immigrant who had married her partner in a deportation case in Denver, one of two cities undergoing a review of all pending immigration cases as a pilot for the new policy. When a Department of Homeland Security spokesman indicated to reporters that the new policy would apply to same-sex couples, the judge rescheduled the hearing.
I got a postponement because it was clear that once again the landscape was changing, and it was changing in a positive direction, Soloway said. Everyone wanted to be clear, particularly the judge, before moving this case forward, what the new guidelines would mean.
Progress, But Still Not Fair Treatment for LGBT Community
Soloway praised the unprecedented effort undertaken by the Obama administration, but he remains wary. While the administration has said it will cease defending the Defense of Marriage Act in court, it remains law until Congress acts. Soloway noted that immigrants continue to be denied green cards when their same-sex spouses file applications on their behalf.
There is reason for optimism in the sense that unlike prior administrations, this administration has put a significant amount of muscle and considerable amount of thought into how to set aside low priority cases, Soloway said. At the same time, he added, we recognize that in the LGBT community we often face an additional hurdle of understanding when interacting with a government bureaucracy that has yet to be fully inclusive or fair.
While the new standards are intended to be uniform, the decision of whether to detain an immigrant or open a case ultimately falls to individual agents and prosecutors. Given the history of discrimination against same-sex couples, advocates are calling for guidelines that explicitly mention gay immigrants.
Because the Department of Homeland Security has not specifically included lesbian and gay couples in the written guidance that has been distributed to local Immigration and Customs Enforcement officers, the concern remains that it will be implemented on a case by case, office by office basis without a clear written guidance that they do intend to make no distinction between gay and straight families, said Steve Ralls, communications director for Immigration Equality.
Gay rights advocates also stress that the larger battle revolves around the Defense of Marriage Act. While Michael Thomas is on the verge of having his deportation case closed he is still caught in a legal limbo, unable to gain the permanent resident status that would help dispel the uncertainty still surrounding his marriage.
There's no opportunity for a future green card, there's limited opportunity for future work authorizations, Ralls said. It is literally just a reprieve that comes, unfortunately, with no legal recognition or protection for the couples.
© Copyright IBTimes 2023. All rights reserved.
FOLLOW MORE IBT NEWS ON THE BELOW CHANNELS