In Gaza Protest, Latin American Countries Pull Diplomats Out of Israel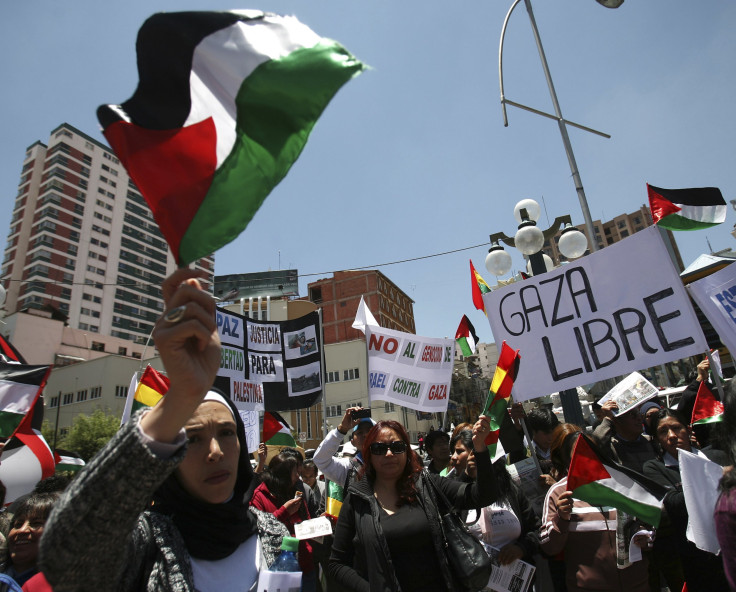 As fighting between Israel and Hamas rages on in Gaza, several Latin American countries have pinned condemnations on Israel with a wave of diplomatic recalls over the past two weeks.
Chile, El Salvador and Peru all recalled their ambassadors from Israel on Wednesday, following in the tracks of Brazil and Ecuador, which did the same last week, in protest of escalating Israeli military operations in Gaza. Uruguay and Costa Rica are reportedly considering recalling their ambassadors from Tel Aviv as well.
Bolivia, which suspended diplomatic relations with Israel in 2009, went even further, categorizing Israel as a "terrorist state" and striking down a 1972 visa exemption agreement between the countries.
Five of the six countries that attended the summit of the Latin American trade bloc Mercosur on Tuesday also issued a declaration on Israel, condemning "disproportionate use of force" in Gaza and calling for an immediate cease-fire. Mercosur member Paraguay declined to sign the agreement, saying it favored dialogue and rejected all types of violence in the region.
Israel's foreign ministry shot back against the latest round of recalls on Wednesday in a statement, saying, "Israel expects countries who oppose terrorism to act responsibly and not to hand terrorists a prize."
"El Salvador, Chile and Peru would have been much better advised to promote the international move intended to assist Israel in its efforts to defend innocent civilians and instate a durable cease-fire with the demilitarization of Gaza," it added. A foreign ministry spokesman lashed out at Brazil last week over its ambassador recall, calling Brazil a "diplomatic dwarf."
Some of Latin America's more leftist governments -- Venezuela, Nicaragua and Bolivia – suspended ties with Israel years ago over conflicts in Gaza, particularly after Israel's Operation Cast Lead in 2009 and its 2010 raid on a Gaza-bound flotilla bringing humanitarian workers. Cuba broke off diplomatic relations with Israel back in 1973. Many of the countries now reacting against Israel have more centrist governments, and both Chile and Brazil have had stronger ties with Israel in recent years through trade and military cooperation. For their parts, Argentina, Uruguay, Brazil and Chile all recognized Palestinian statehood in 2010 and 2011.
© Copyright IBTimes 2023. All rights reserved.