'Genshin Impact' Ancient Carvings Guide: How To Get The Snow-Tombed Starsilver Claymore
KEY POINTS
"Genshin Impact" received update 1.2 a few days ago
It introduced the new region called Dragonspine
Here's how to get the Snow-tombed Satrsilver claymore weapon for free
"Genshin Impact" rewards players with the Snow-Tombed Starsilver, a powerful four-star claymore, if they are able to find all Ancient Carvings in Dragonspine. Unfortunately, the newly unlocked region in the game is an expansive mountain with a lot of concealed passages and caves that would cost players lots of energy and time. However, knowing where to look and what to do could make the job easier.
Ancient Carvings Locations
The eight Ancient Carvings are scattered throughout the Dragonspine region. To begin looking, players just need to interact with one. Upon doing this, it would illuminate a glyph in the secret room where the blueprint of the Snow-tombed Starsilver could be found. As soon as all eight glyphs are lighted, players could get through locked doors and claim the prize.
Players could find the first Ancient Carving below the Statue of the Seven in Dragonspine. It is a path that leads deep into the mountain. Another is located in the Entombed City in Ancient Place. Players could also find another Ancient Carving in the Outskirts of Entombed City.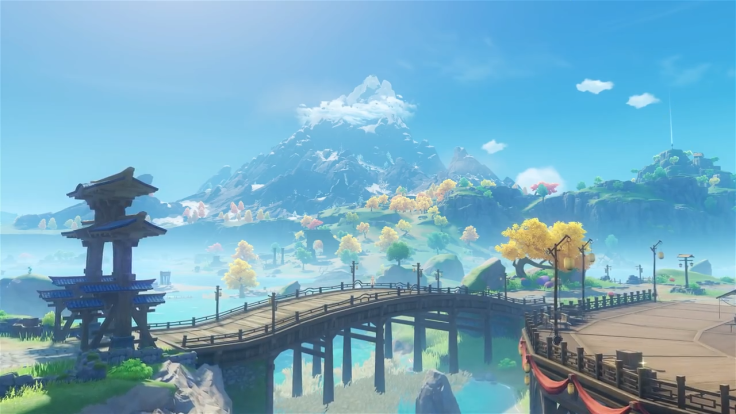 In the Outskirts, players need to melt the ice to reveal the location of the Ancient Carving. They can use the Scarlet Quartz to finish the job fast. Another one could be found in Starglow Cavern, where players are required to open a secret room. To do so, they need to find three boxes.
"Genshin Impact" players should also go near the Domain and complete the mission titled "In the Mountains" to access the area. Other locations that players should visit to unlock the Ancient Carvings are the Starglow Cavern and the Wyrmrest Valley.
Further Instructions
After interacting with all eight Ancient Carvings, players must go back to the door under the Statue of the Seven, where they would find a cube-shaped device. Players should interact with it. After that, they would find a chest containing the Memory of the Entombed City. On the player's inventory on the Precious Items tab, they could use the Memory of the Entombed City to learn the recipe on how to craft the Snow-tombed Satrsilver claymore.
© Copyright IBTimes 2023. All rights reserved.