'Genshin Impact' Leaks Reveal Highly-Anticipated Characters' Release Date, Enigmatic Fatui Member Return
KEY POINTS
"Genshin Impact" 2.6 is reportedly releasing between late March and early April
The said update is believed to introduce two new characters
Dainsleif might also make an appearance in the upcoming update
"Genshin Impact" is one of the most popular gacha games in the industry. To sustain excitement within its fandom, Chinese game developer miHoYo will reportedly introduce new characters named Kamisato Ayato and Shikanoin Heizou and bring back one of the most mysterious characters in the title — Dainslief.
The latest set of leaks about the upcoming characters in "Genshin Impact" came from a prominent industry insider who goes by the name UBatcha. The insider mentioned on Twitter that fans might see Dainsleif's return in the game via Update 2.6.
However, the insider clarified that this piece of information is still "questionable." This is usually the case when it comes to leaks since the game developer could still change its mind and delay the release of some of its upcoming characters.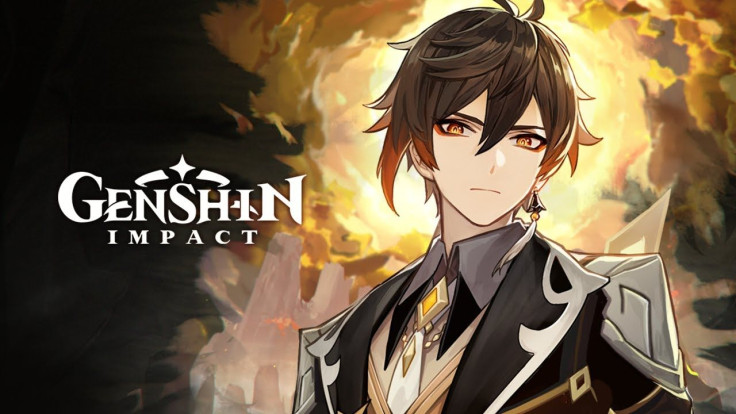 UBatcha also shared that besides Dainsleif, character Kamisato Ayato could also grace the game through the next update. The head of the Kamisato clan and the brother of Ayaka, Ayato, is the person tasked to maintain the clan's power.
Along with Ayato, Shikanoin Heizou could also reportedly launch in "Genshin Impact" Update 2.6, according to the insider. A popular character in Inazuma, the young man is a mysterious detective who works for the Tenryou Commission.
The insider is considered one of the most reliable sources of leaks and has proven the accuracy of their claims over the years. While they emphasized that the characters mentioned could still arrive later or not at all, there's a high possibility that fans would see them in Update 2.6, which is believed to roll out sometime between the end of March or early April.
Over the years, MiHoYo has launched in-game characters connected to the story content. Fans have seen Raiden Shogun and Zhongli debut in the game along with the islands they represent or, in a way, in relation to their elements or power.
For instance, Raiden Shogun premiered in-game when game developers launched the Inazuma region. With Dainseif rumored to arrive in the game in the next update, fans will no longer be surprised if miHoYo also introduces the Khaenri'ah region, a place where Dainsleif has a strong connection.
© Copyright IBTimes 2023. All rights reserved.