Germanwings Crash Co-Pilot Andreas Lubitz May Have Had Detached Retina, Newspaper Reports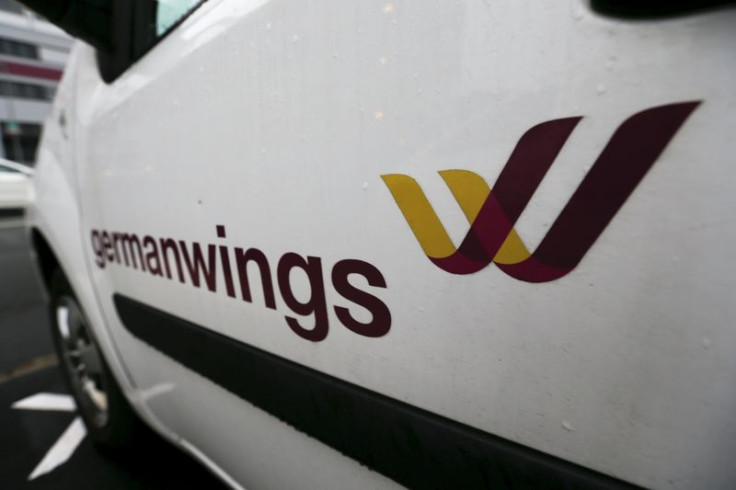 (Reuters) -- The co-pilot suspected of crashing a passenger jet in the Alps may have been suffering from a detached retina, but investigators are unsure whether his vision problems had physical or psychological causes, a German newspaper said Sunday.
Bild am Sonntag also reported how the captain of the Germanwings Airbus had screamed "Open the damn door!" at the co-pilot as he attempted to get back into the locked cockpit before the jet crashed last Tuesday, killing all 150 aboard.
Another German newspaper, Welt am Sonntag, quoted a senior investigator as saying the 27-year-old co-pilot Andreas Lubitz "was treated by several neurologists and psychiatrists" and that a number of medications had been found in his apartment. Police also discovered personal notes that showed Lubitz suffered from "severe subjective overstress symptoms," he added.
Deutsche Lufthansa AG, the parent company of the budget airline, said the carrier was unaware of a psychosomatic or any other illness affecting Lubitz. "We have no information of our own on that," a Lufthansa representative said.
A representative of state prosecutors in Duesseldorf declined to comment Sunday on the various media reports, adding there would be no official statement before Monday.
The mass-circulation Bild am Sonntag said investigators had found evidence that Lubitz feared losing his eyesight, apparently because of a detached retina.
However, it was unclear whether this was due to an organic failure or psychosomatic illness, when physical problems are believed to be caused or aggravated by mental factors such as stress.
'For God's Sake'
Investigators have retrieved cockpit voice recordings from one of the A320 jet's "black boxes," which they say show Lubitz locked himself alone in the cockpit, before causing the jet to crash in southern France as it headed to Duesseldorf from Barcelona.
Bild am Sonntag reported that the voice recorder data showed that the locked-out captain said to his colleague inside the cockpit, "For God's sake, open the door." The pilot can then be heard trying to smash the door down. Even when he yells "Open the damn door!" Lubitz does not give an answer as passengers' screams can be heard in the background just seconds before the fatal crash, the paper said.
The newspaper also reported that Lubitz's girlfriend, a teacher at a secondary school in a small town near Duesseldorf, had recently told students she was expecting a baby.
Saturday, Bild published an interview with a woman who said she had a relationship with Lubitz in 2014 and that he told her about planning a spectacular gesture so "everyone will know my name and remember it."
Airbus Boss Criticizes Media
The CEO of Airbus Group NV, maker of the aircraft that Lubitz crashed, criticized uninformed experts sounding off about the disaster on television talk shows, and he called for better oversight of the media. "Some [experts] speculated without any facts, fantasized and lied. That makes a mockery of the victims," Tom Enders was quoted as saying by Bild am Sonntag.
Investigators have not had Airbus in the crosshairs of their probe in the wake of the crash as evidence early on pointed to a deliberate act by Lubitz, but French investigators warned Saturday that it was too early to rule out other explanations for the crash.
Berlin aims to review safety rules for airlines in cooperation with the industry. "There are high safety standards in the aviation sector, but they still need regular updating," Transport Minister Alexander Dobrindt told Bild am Sonntag.
Several airlines, including Lufthansa, have changed their rules since the crash and now require two crew members in the cockpit at all times, a measure already mandatory in the U.S. but not in Europe.
(Reporting by Maria Sheahan and Michael Nienaber; Additional reporting by Tom Käckenhoff and Gernot Heller; Writing by Michael Nienaber; editing by David Stamp and Gareth Jones)
© Copyright Thomson Reuters 2023. All rights reserved.