Andreas Lubitz: Investigators Find Antidepressants In Germanwings Crash Pilot's Apartment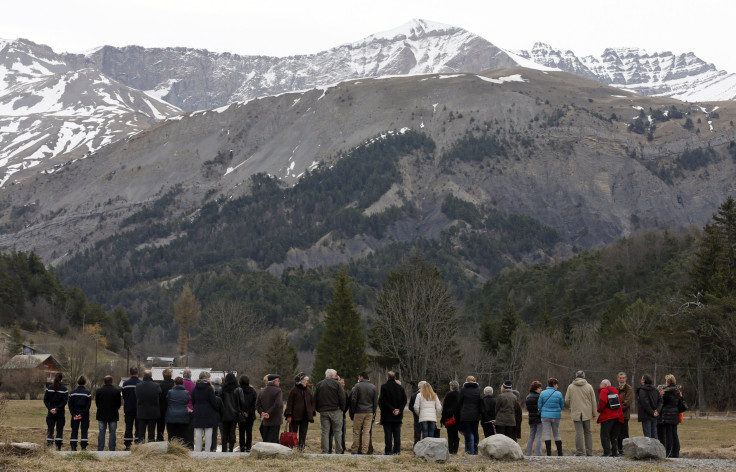 German investigators reportedly found antidepressants in the home of Andreas Lubitz, the Germanwings co-pilot believed to have caused the crash of Flight 9525 in the French Alps. Lubitz suffered from a serious "psychosomatic illness," Die Welt reported. The report also quoted an anonymous investigator as saying German police seized prescription drugs to treat depression from Lubitz's home. He suffered from severe depression and "severe subjective burnout syndrome," the source told the German newspaper.
Investigators were trying to determine why Lubitz might have intentionally caused the crash. Lubitz had been declared unfit for his work as a co-pilot, and officials said he had been hiding an illness from employers.
Lubitz along with 149 other people on board the flight are presumed dead, and the investigation of the crash has turned toward Lubitz's possible reasons for causing the crash. Investigators searching Lubitz's Düsseldorf, Germany, apartment found a letter in the trash that said the co-pilot was not fit to fly. The letter had been "slashed," CNN reported.
Prosecutors said finding the "ripped, recent medical leave notes, including for the day of the offense, leads to the preliminary conclusion that the deceased kept his illness secret from his employer and his professional environment," Die Welt reported.
Lubitz suffered from mental illness and hid his diagnosis from his bosses at Germanwings, the Wall Street Journal reported, citing sources. The co-pilot, who was 27 years old, had been seeking treatment for a vision problem that could have ended his career, the New York Times reported, citing officials. The same officials also said Lubitz was being treated for psychological problems.
Lubitz passed a mandatory medical examination last summer, CNN said, adding that Germanwings would have caught any vision problems. He had also passed psychological and medical testing when he was hired in 2013, the company said.
Germanwings told CNN that Lubitz's pilot training had been interrupted, but such delays were relatively common. The company declined to describe the cause for Lubitz's break. Germanwings' parent company, Lufthansa, said there was no indication Lubitz was depressed, and it would have been up to him to report if he had been deemed unfit to fly.
© Copyright IBTimes 2023. All rights reserved.