Germany To Arm Kurdish Fighters Battling ISIS In Iraq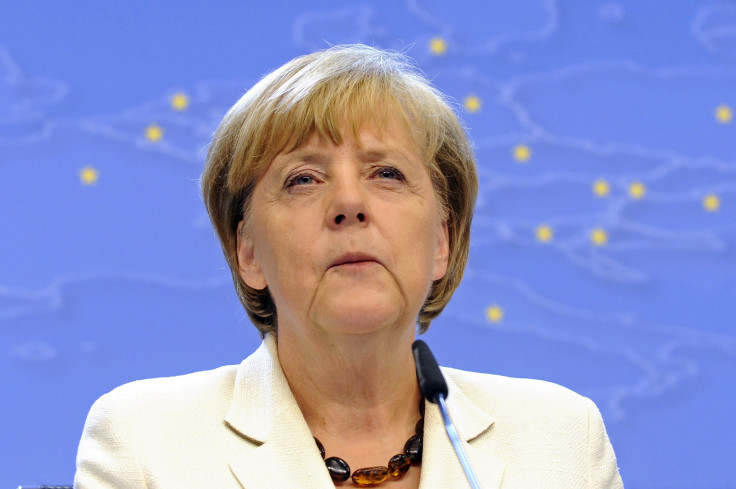 Germany, on Sunday, announced that it will send thousands of weapons, including anti-tank rockets, assault rifles, grenades and mine-clearing equipment to arm Kurdish peshmerga fighters battling Islamic State militants in northern Iraq, Al Jazeera reported.
"The weapons delivery is enough to supply a brigade of 4,000 soldiers," German defense minister Ursula von der Leyen reportedly said Sunday, addressing a joint press conference with foreign minister Frank-Walter Steinmeier. She added that the international community had to "support the persecuted" because militants of the Islamic State, formerly known as ISIS, were acting with "merciless brutality."
The announcement came after a meeting of senior ministers led by German Chancellor Angela Merkel in Berlin to discuss what Leyen described as an "extremely critical" situation in Iraq.
"The lives of millions of people, the stability of Iraq and the whole region and ...our security in Germany and Europe are being threatened," a government statement, released after the meeting, reportedly said.
The equipment, which will be delivered in three stages by the end of September, will include 30 anti-tank missiles, 16,000 assault rifles, 8,000 pistols as well as portable anti-tank rocket launchers, Agence France-Presse, or AFP, reported.
Germany has so far shipped humanitarian aid as well as defensive equipment such as helmets and body armor to support Kurdish fighters in their fight against the Sunni militant group, which has taken control of large parts of northern Syria and northwestern Iraq.
The German opposition, meanwhile, has reportedly warned against sending arms to Iraq, stating concerns that the weapons could end up in the hands of ISIS militants. Opinion polls conducted in Germany have also shown widespread public opposition to arms shipments to Iraq, AFP reported.
© Copyright IBTimes 2023. All rights reserved.