Giant Florida Sinkhole May Swallow Home: 5 Other Horrifying Sinkhole Disasters [PHOTOS]
Thursday morning a Florida family awakened to discover that they need to evacuate their home due to a sinkhole.
A home in Windermere has a sinkhole growing in its backyard. Starting at around 34 feet, the sinkhole is currently estimated to be about 100 feet by 100 feet. According to BayNews9, the ever growing hole is larger than an NBA basketball court. It is feared that the sinkhole will swallow the home.
There's a hole in my backyard, Lou Lambrose, a renter of the home on Indian Deer Road in Windermere, Florida told a 911 operator around 7 a.m. Thursday.
The hole, approximately three feet from the home, is believed to be 50 feet deep, already swallowing four oak trees as it grows. Workers are currently working to prevent the hole from getting any wider, but the Lambrose' have already been forced to evacuate their home.
It's way too close to the house, said neighbor Bryan Denis to BayNews9. It's actually part of the yard now. I don't want my kids anywhere near it.
U.S. Geological Survey research geologist David Weary told ABC News that a sinkhole is basically a closed depression that forms in the ground. The simple explanation is that the ground surface falls into a void.
These sinkholes can form naturally or man-made, but generally are caused by changes in groundwater flow due to man-made structures.
A sinkhole occurring doesn't come as much of a surprise to Weary because of the states karst landscape. A karst landscape is made up of layers of soluble bedrock. In nature, sinkholes collapse fairly rarely but it seems to happen more and more in developed areas because people redirect storm water and it sets them off, the research geologist explained.
MSNBC reports that it is currently unknown when the Lambrose' will be able to move back into their home.
Check out the slideshow to see more devouring sinkholes from over the years.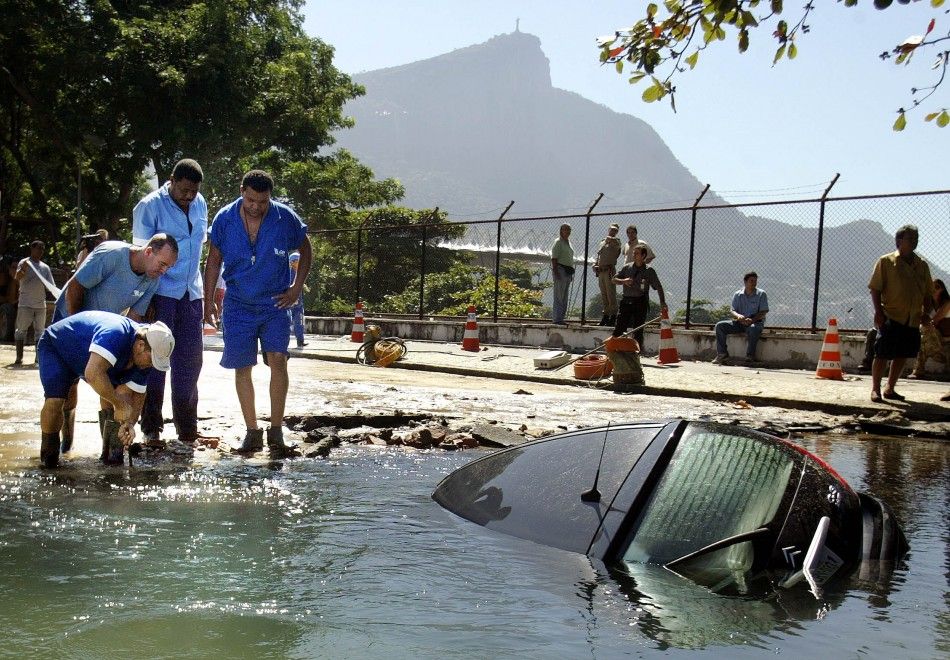 © Copyright IBTimes 2023. All rights reserved.