Giant Waves Observed In Arctic Ocean For First Time Ever, Scientists Warn Of Ice-Free Summers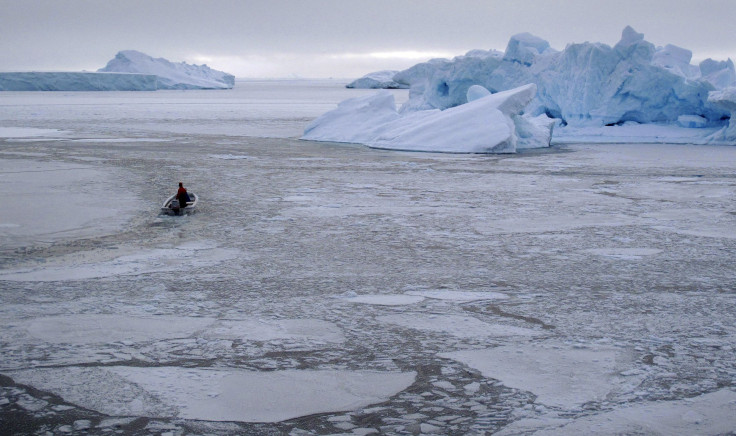 In an observation that will give further credence to climate change warnings, 16-foot waves were recorded for the first time in an area of the Arctic Ocean that was, until recently, permanently covered in ice.
The waves were recorded in the Beaufort Sea, an area north of Alaska and the observations were published in the Geophysical Research Letters by Jim Thomson from the Applied Physics Laboratory at the University of Washington in Seattle and W. Erick Rogers from the Naval Research Laboratory at the Stennis Space Center in Mississippi.
"The observations reported here are the only known wave measurements in the central Beaufort Sea," they wrote, "because until recently the region remained ice covered throughout the summer and there were no waves to measure."
They also added that although the average height of the waves during the peak period was 16 feet, waves of up to 29 feet were also observed.
Sea ice limits the formation of waves as it prevents winds from blowing over long distances. However, drastic reduction in the Arctic ice cover in recent years, caused by an increase in global temperatures, could "result in larger waves, which in turn provide a mechanism to break up sea ice and accelerate ice retreat," the researchers said.
"It is possible that the increased wave activity will be the feedback mechanism which drives the Arctic system toward an ice-free summer," they warned, adding that larger waves could be expected in the future in the Arctic and could have "wide-ranging implications for the air-water-ice system and the humans attempting to operate there."
Although the Arctic Ocean has been steadily losing its permanent ice cover since the late 1970s, the process has accelerated in the last decade, the National Geographic reported. The 16-foot waves the scientists recorded occurred during a storm in September 2012.
© Copyright IBTimes 2023. All rights reserved.