Gilad Shalit: 5 Things to Know about Israeli's Release
ANALYSIS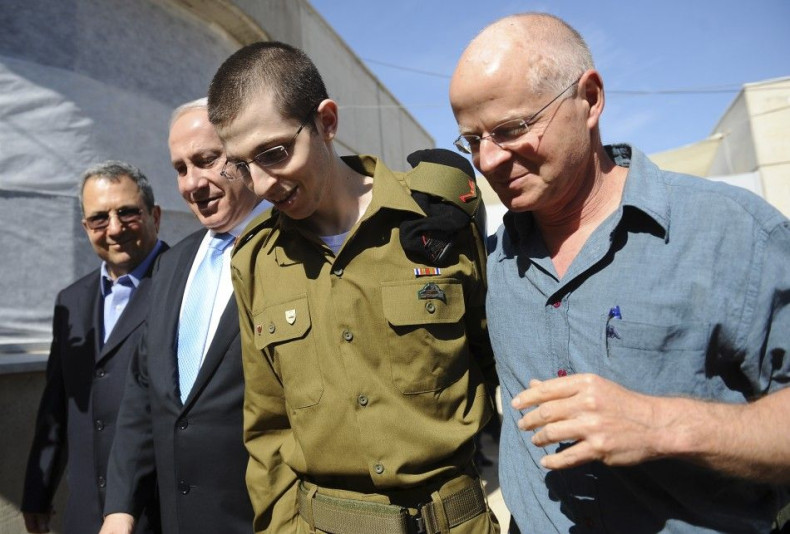 Gilad Shalit was released on Tuesday, after being held captive for five years by Palestinian political group Hamas. After years of protests, failed compromises and international outrage, the Israeli solder was finally reunited with his family.
Below are the five things to know about the release of Gilad Shalit.
5) Background:
Shalit was 19 when he was captured by Palestinian militants in 2006. As an enlisted soldier, Shalit was guarding an Israeli army outpost near the Kerem Shalom kibbutz on the Gaza Strip-Israel border when he was attacked and taken prisoner.
Israel immediately initiated a military mission to rescue Shalit, which failed, but left a number of Palestinians dead. After that, Hamas proposed a number of prisoner exchanges, all of which were rejected by the Israeli leadership.
Finally, Prime Minister Benjamin Netanyahu announced an approved deal last Tuesday, after a closed-door meeting with his staff. The deal to free Shalit was voted through 26-3 by Netanyahu's cabinet.
When I took office I took it upon myself, as a personal mission, to bring Gilad home to his family.
Our main mission -- to actually bring Gilad home -- was extremely difficult and the negotiations were grueling. With everything that is happening in Egypt and the region, I don't know if the future would have allowed us to get a better deal -- or any deal at all for that matter. This is a window of opportunity that might have been missed, the Prime Minster told his cabinet.
4) Prisoner Exchange:
Shilat was released in exchange for 1,027 Palestinian detainees, the first half of whom were sent home on Tuesday. He was sent from the Gaza Strip through Egypt and then finally into Israel, where he was reunited with his family.
A similar deal has been on the table for years, but after the most recent negotiations, which took place with the help of Egyptian mediators, Hamas and Israel finally reached an agreement, allegedly without actually speaking to one another. (They used Egypt as a go-between, possibly so that Israel can still claim not to negotiate with terrorists.)
The second phase of the exchange will happen later this year, with the remaining detainees being released mostly to the West Bank and Gaza, but also to Jerusalem, other parts of Israel and Jordan.
The Palestinian detainees will be free, but not completely unfettered. Some will be subject to various restrictions, including prohibitions against leaving the country and requirements to report their locations to local police, CNN reported.
3) Who Went Free:
As part of the deal, Hamas was allowed to hand-select nearly 500 prisoners. Some of those chosen by Hamas and approved by Israel were serving life sentences on multiple murder and terrorism charges.
Among those is Muhammad al-Sharatha, who up until Tuesday had been serving three life sentences for his role in the abduction and murder of two Israeli soldiers in 1989, according to CNN. Marwan Barghouti, who is serving five life sentences, was also set free. Barghouti had been convicted of multiple murders relating to the Second Intifada, which he is said to have helped organize.
The release of the allegedly violent criminals caused controversy in Israel and outraged the families of the victims of terrorist attacks. Before the exchange Tuesday, angry citizens petitioned the Israeli Supreme Court to block Shalit's release.
The goal of this petition is to stop the madness. We are very afraid that the terror will again rule the streets -- that they will murder us again in restaurants, in cafes, at night in bed, at kindergartens and in schools, Meir Schijveschuurder, whose parents and siblings were killed in a 2001 bombing of a Sbarro pizza restaurant, told CNN.
Ahlam Tamimi, charged as an accomplice to the Sbarro bombing that killed 15 Israelis, was also released.
2) Life in a Hamas Cell:
Shalit was allowed almost no contact with the outside world during his years in isolation. He was only once allowed to speak to his family, in the form of a DVD message that cost Israel 20 female Palestinian prisoners.
When he was captured in 2006, he was held in solitary isolation for years, Shalit's father Noam told reporters. But, as time went on, Shalit's life in detention apparently got (a little) easier. He was allowed to listen to a radio and sometimes watch television.
Now that he is free, it will take time for Shalit to adjust back to normal life. According to his father, Shalit has not been in direct sunlight for years, and he also developed some heath problems while in detainment. Images of his release depict a frail and weak boy in a soldier's uniform.
In a statement before the media, Shalit talked about his long years in Hamas' hands. He also thanked Egypt for giving what he considered to be his last chance for freedom.
1) The Future of the Israel - Palestine Conflict:
In the interview, Shalit also said he hoped the the deal.. would help support cooperation between the two sides.
But is there any hope that peace between Israel and Palestine will be the next deal brokered?
It's not likely, and many Palestinians are also upset over the exchange. The Palestinian National Authority, the West Bank's governing body, expressed their displeasure at some of Hamas' prisoner choices, thereby showing a rift in Palestinian leadership.
The agreement secured the release of prisoners who still have months before they complete their sentences and neglected the prisoners who have been jailed for more than a quarter of a century, PNA Minister of Prisoner Affairs Eissa Qaraqe noted Monday, according to Xinhua.
However, the release of Shalit did indicate that both Hamas and Israeli leaders are able to set aside some of their decades old stubbornness in the name of Arab-Israeli relations.
Any movement in the stalled peace process might be enough to get the wheels of this heavy cart out of the rut in which it is trapped, Ronald W. Zweig, the Taub Professor of Israel Studies at New York University, told CNN. It appears that Turkish President Recep Tayyip Erdogan had a role in the final deal, perhaps indicating a return of Turkey to constructive dealing with Israel. And the fact that Israel and Hamas have talked -- albeit indirectly -- is a welcome development. Israel's 2005 withdrawal from Gaza might have had more positive long-term effect had this channel of communication been used then.
Even more significant, the release of these prisoners removes a major obstacle from any future peace settlement between Israel and the Palestinians.