Gingrich Threatens TV Stations over Potential Airing of Pro-Romney Ad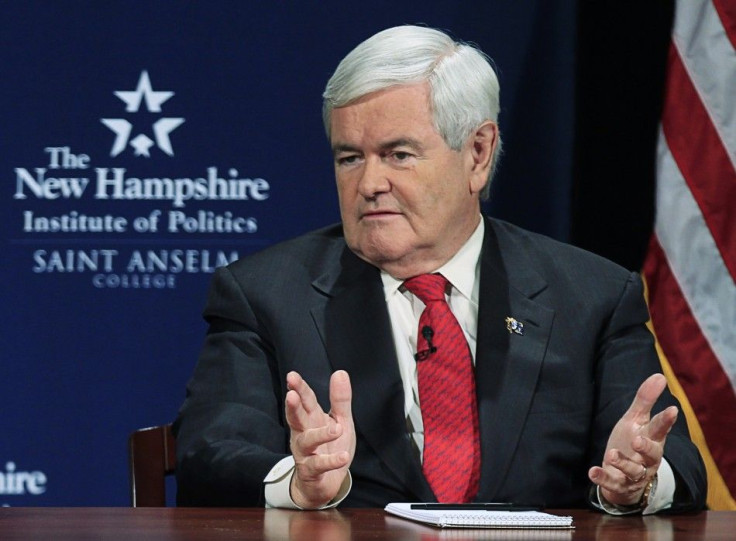 Newt Gingrich says any TV station that airs an ad from rival Republican Mitt Romney's super PAC claiming the ex-House speaker backed China's controversial one child policy will be sued, Politico reported Friday.
A Gingrich campaign lawyer's letter to every TV station in every state with an upcoming Republican presidential primary blasts the ad from pro-Romney super PAC Restore Our Future as fundamentally NOT TRUE. Fact-checking website PolitiFACT.org, the lawyer notes, assigned the ad its worst-possible-lie rating of Pants on Fire.
Politico says the ad, produced by Restore Our Future, is already being broadcast in Georgia, Gingrich's home state, ahead of its March 6 primary. The ad claims Gingrich co-sponsored a bill with GOP hate-magnet Nancy Pelosi that would have funneled $60 million a year to a United Nations program supporting China's brutal one-child policy.
The spot refers to a 1989 bill for which Gingrich was among dozens of co-sponsors. President Ronald Reagan later withheld money the legislation earmarked for the U.N. Population Fund, claiming its work in China, whose government allegedly endorsed forced sterilizations, made the organization ineligible for U.S. aid. Gingrich didn't become House speaker until 1995.
The ad now airing in Georgia is a slight variation of one that Restore Our Future has been pushing since December, Politico reported, but the Gingrich campaign didn't respond when asked why it was issuing a cease-and-desist request to TV stations now.
Also Friday, Gingrich said he could lose Georgia, in reference to the primary in less than three weeks, CBS News reported.
© Copyright IBTimes 2023. All rights reserved.