GlassUP, An Italian Competitor To Google Glass Wants To Take On The Tech Giant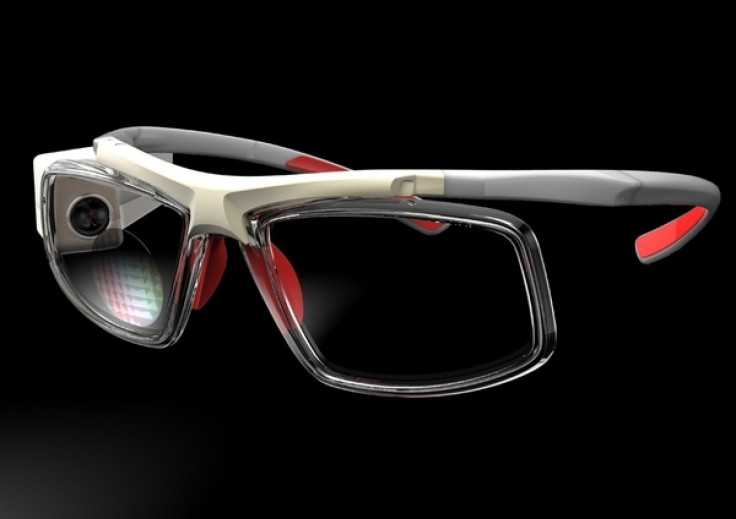 Even before Google's (NASDAQ:GOOG) latest tech gadget, Google Glass, can hit the retail market, an Italian firm has come out with a cheaper alternative to the much-hyped Glass.
The GlassUp, as the product is known, is termed as an 'augmented reality specs' by its maker, which claims it is similar to Google Glass, but is not a copy of it.
GlassUp was developed by an air force scientist, Gianluigi Tregnaghi, who developed optical systems for airplane pilots' helmets, Mashable reported. Tregnaghi founded the company and is its CTO.
The GlassUp, which was reportedly developed two years ago when Google had not yet announced its plans for Glass, weighs about 65 grams and will be priced at $399, way below the current $1500 sticker price for Google Glass.
GlassUp looks like a fashionable pair of eye-wear, and it can display text messages, emails, notifications, directions, heartbeats, gaming or any other information selected by the user from apps on a smartphone. It also can relay content such as news, weather updates and stock quotes along with subtitles as an aid for the hearing impaired. The data is transferred to GlassUp through Bluetooth technology.
According to Francesco Giartosio, CEO of GlassUp, the wearable device acts as a "second-screen output for Internet-connected devices."
However, GlassUp lacks two key features found in Google Glass. It does not have a camera, and secondly, it is a 'receive only' device, which means the user cannot send messages.
However, some analysts say some of GlassUp's features are better than those found on Google's product, VentureBeat reported. For instance, GlassUp projects the information close to the center of vision, when compared to Google Glass, which displays data off-centre.
"A good metaphor is that with Google Glass it's like seeing something in the rear-view mirror of a car, whereas with GlassUp it's like seeing it on the windscreen," the company said in a statement.
Another important feature that could give GlassUp an edge over its costly competitor is its battery life. GlassUp, it is claimed, lasts about 150 hours in standby mode and eight hours with constant use, while Google Glass's battery, when in constant use, apparently lasts only about three to four hours.
The Venice-based GlassUp expects to start commercial production of its product by February 2014 and is currently raising funds for its venture.
"We plan to have the final product definition by the end of July, and proceed to the industrialization. Once we've fixed the bugs and the specs are final, we'll start the certifications and the production, and we expect to have the product on the market in February 2014," the company said.
"We are in agreements with some of the most famous eyewear brands for the design, so the final ones will be trendier and more varied," the company added.
© Copyright IBTimes 2023. All rights reserved.