Global NCAP Report Shows Most Budget Cars Made In India Failed Crash Tests, Lack Basic Safety Features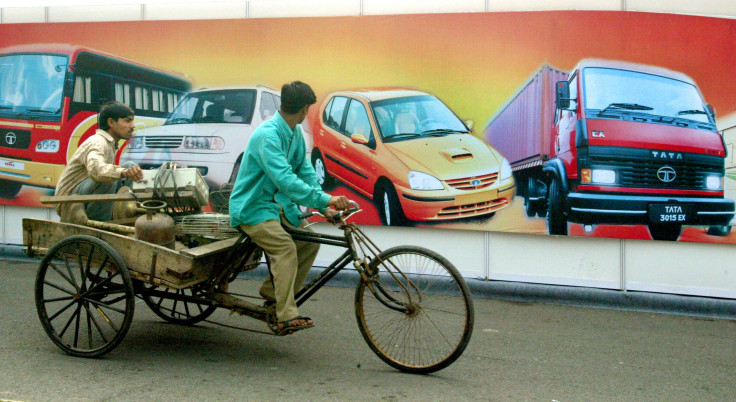 The results of crash tests conducted by Global NCAP, a UK-based nonprofit, which will be released Friday at an industry conference in New Delhi, are expected to show that three out of five India-made entry-level cars that were tested, may not protect their passengers adequately in the event of an accident.
NDTV, a local television network whose auto correspondent was consulted for the testing process, reported that five cars were chosen for the test, including the Tata Nano, Maruti Suzuki (BOM:532500) Alto 800, Hyundai (KRX:005380) i10, Ford Figo (NYSE:F) and Volkswagen Polo. Of these, only the Figo and Polo proved to have the structural rigidity necessary to ensure passenger safety while the other cars performed badly in the tests, according to the report.
"Poor structural integrity and the absence of airbags are putting the lives of Indian consumers at risk," NCAP Chairman Max Mosley told The Guardian. "They have a right to know how safe their vehicles are and to expect the same basic levels of safety as standard as customers in other part of the world."
India, which sees about 140,000 road-traffic fatalities, accounting for 11.3 percent of the global total, does not yet require its vehicles to meet the United Nation's minimum crash-test standards unlike most other major car-producing nations, according to a statement from Jan. 17 on Global NCAP's website.
According to the reports, NCAP shipped the Indian-made cars to Landsberg, Germany, to conduct the crash tests, which included putting the vehicles through a U.N.-recommended regimen where vehicles -- equipped with crash-test dummies resembling the height, weight and bone structure of a human being -- are crashed at speeds of 56 kmph (35 mph) and 64 kmph. All the cars selected for testing were basic, entry-level models, which meant they did not come equipped with airbags.
The Guardian, reporting from Landsberg, noted that the Tata Nano, which was launched with much fanfare in 2008 as the world's cheapest car that would transform India's auto industry, fared poorly in the test to receive a zero-star adult protection rating, and failed to meet basic U.N. safety requirements. Tata Motors (NYSE:TTM), which produces the Nano, also owns the global luxury auto brand, Jaguar Land Rover.
The report added that the crash test on the Nano -- known for its frugal-engineering approach to build an affordable car for the masses -- showed that passengers in the front seat would not survive a crash, and the vehicle also received a zero-star rating for child protection, because it was not possible to install child seats in the car.
According to Global NCAP, India is currently the sixth-largest market for cars in the world and is on track to become its third-largest by 2020.
"Safety, which should be the most important aspect, is hardly emphasized as a factor for consideration," said Rohit Baluja, president of India's Institute of Road Traffic Education, in the Jan. 17 statement on Global NCAP's website, adding:
"Some of the results may shock Indian consumers, but when people go to buy a vehicle they should be informed of what they are buying: whether the car meets basic safety standards and its crash protection rating."
© Copyright IBTimes 2023. All rights reserved.