Is A Global Recession Coming? Bond Market Decline Has Investors Spooked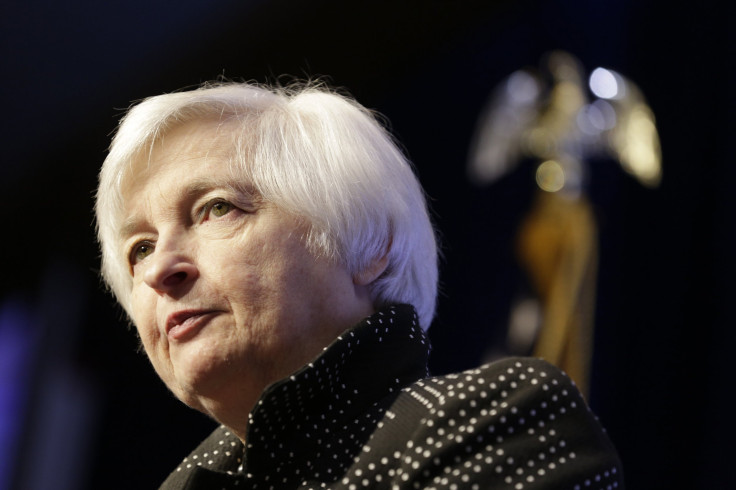 There are signs of a decline in the bond market, and that spells bad news for the wider economy. The markets are a good predictor of the state of the overall economy, historically around six months ahead of what's to come. The decline, coupled with low oil prices, has analysts worried, but that doesn't necessarily mean it's all doom and gloom.
Fears are growing the decline in junk bonds could be a sign the economy is the worse for wear. A rise in the default rate is expected to reach 4.6 percent next year, higher than the 30-year average and the first time that average has been exceeded since 2009.
"In most high-default periods we've seen in the past, the rise in default rates precedes a recession," Edward Altman, finance professor at New York University, told the Wall Street Journal.
The shift has investors spooked. The Bank for International Settlements warned central banks on Sunday to avoid letting this volatility influence their decisions on rate settings. In a note taking into account the historically low interest rates, the BIS advised anomalies in the markets have led to fears around any movements, particularly around the Federal Reserve potentially raising rates.
"Under such extraordinary conditions, it is not surprising that markets remain unusually sensitive to central banks' every word and deed," said Claudio Borio, head of the BIS' economic department.
New credit research from Standard & Poor's showed default risk is only rising, and reaching points not seen since the previous recession. The high-yield bond market is showing signs of weakness, particularly around speculative-grade instruments.
OPEC Crude Oil Basket Reference Price | FindTheData
"When asked by clients what keeps us up at night, this is actually what I first bring up and what gives us concern is that credit in the market is weakening," Ari Wald, head of technical analysis at Oppenheimer & Co., said Monday on CNBC. Wald said this weakness was in part due to low oil prices.
These low oil prices have meant Gulf states dipping into sovereign wealth funds, as the price of oil has shed more than half its value since last year. "There is big pressure on governments because of the oil price drop and they are looking to sovereign funds for cash flow," said Jeffrey Levi, partner at Casey Quirk & Associates, speaking to the Financial Times.
The signs, some experts argue, are that a recession is coming. Raoul Pal, publisher of the Global Macro Investor, puts the odds of a U.S. recession at 65 percent. Pal said the situation is going south fast, and a Federal Reserve interest rate increase would not help the situation.
But not everyone thinks the markets are heading for doom. "When we put it all together we're still seeing an overall picture of slightly above trend growth, ongoing improvements in the labor market," said Janet Yellen, head of the Federal Reserve, in congressional testimony. "Obviously there are risks that come from the global environment that we have monitored carefully, but overall we're on a solid course."
© Copyright IBTimes 2023. All rights reserved.