Global Warming Could Increase The Occurrence Of Deadly Tornadoes and Floods By 30%: Stanford Study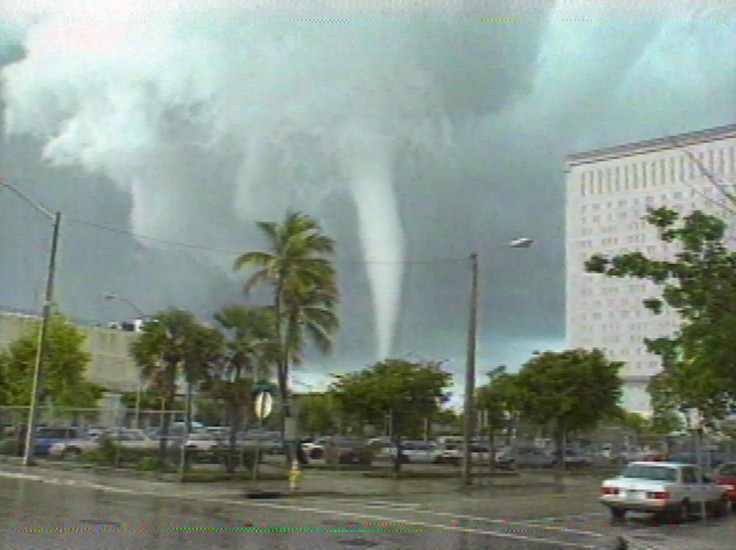 Global warming is likely to increase the risk of severe thunderstorms in the U.S., Stanford University research concluded.
New climate studies conducted by Stanford scientists show that global warming is likely to cause an increase in the kind of severe storms that have cost the U.S. billions of dollars, the Stanford Report said Tuesday, adding that 11 weather disasters occurred in 2012 alone.
"Sadly, we have many examples of cases where a single storm has had disastrous impact," Noah Diffenbaugh, the lead researcher and associate professor at the School of Earth Science at Stanford, said. "So a 25 or 30 percent increase in the annual occurrence represents a substantial increase in the overall risk."
Diffenbaugh noted severe thunderstorms are a particular concern because they often lead to tornadoes, floods and dangerous winds -- effects that can result in large economic losses.
While there is limited historical data describing the atmospheric conditions that cause thunderstorms, the Stanford scientists were able to use complex models to produce comprehensive projections, according to the research.
The scientists identified two key elements involved in generating severe thunderstorms. The first is known as convective available potential energy, which is created at low altitudes as air warms and carries moisture to higher altitudes. The second element is a "strong vertical wind shear, (e)ssentially a moving wind current that organizes the atmospheric energy and moisture such that it can sustain a storm," said the report.
Researchers also said that storm days in the central U.S. could increase by about two-and-half extra days per spring over the next century.
© Copyright IBTimes 2023. All rights reserved.
FOLLOW MORE IBT NEWS ON THE BELOW CHANNELS