Gold Galaxy S5 Launches At T-Mobile: Network's 'Underground' Club Appeals To 'True Enthusiasts'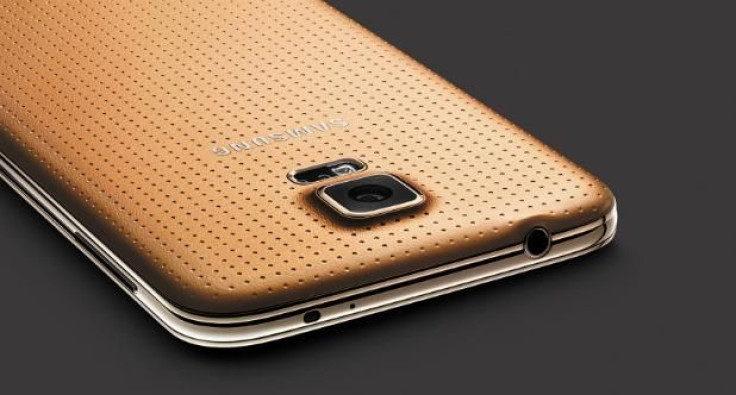 T-Mobile US Inc. (NYSE:TMUS) on Thursday announced its new "Underground" page, where enthusiasts can find exclusive devices and insider info.
"Shop exclusive and performance-centric devices reserved for the true enthusiast – plus get news and reviews from the tech literati," the Underground page reads. Currently, the limited-edition Samsung Galaxy S5 model in Copper Gold is the premier product being advertised.
Other devices offered on T-Mobile's Underground include the Samsung Gear 2 smartwatch in gold, the Samsung Gear Fit smartwatch in black and the Jawbone UP24 fitness band in black.
The gold Galaxy S5 can also be found on T-Mobile's main website alongside its Charcoal Black and Shimmer White color options. All three options sell for $660 each at full retail or for $27.50 per month for 24 months under T-Mobile's Jump program. Currently there is no indication as to how long the gold Galaxy S5 will be available on T-Mobile.
Other carriers offering the gold Galaxy S5 include the AT&T Inc. (NYSE:T), Sprint Corporation (NYSE:S) and U.S. Cellular (FRA:US7). Reports also indicate that Verizon Communications Inc. may also offer the gold Galaxy S5 at some point. Additionally, the gold Galaxy S5 is available at retailers including Overstock.com (NASDAQ:OSTK) and GSM Nation.
For a while it was uncertain whether the gold Galaxy S5 would be available in the U.S. When the Galaxy S5 first launched, only the Charcoal Black and Shimmer White color options were available. There is also an Electric Blue color option for the Galaxy S5, but it is not yet available from U.S. carriers.
Samsung opted for a "modern glam" look on the Galaxy S5 with a perforated back panel, which is intended to introduce texture into the handling of the new flagship. Prior to its release, there were many rumors that the Samsung Galaxy S5 might come out with a metal design. But Samsung has opted to continue its tradition of outfitting its flagships in polycarbonate. In addition to the updated design and new color variants, Samsung has also outfitted the Galaxy S5 with an Ingress Protection Rating of IP67. This means that the Galaxy S5 is not only dustproof but also waterproof for up to 30 minutes in up to one meter of water.
© Copyright IBTimes 2023. All rights reserved.