Gold Shortage In India Looms Ahead Of Diwali Holiday Season: UBS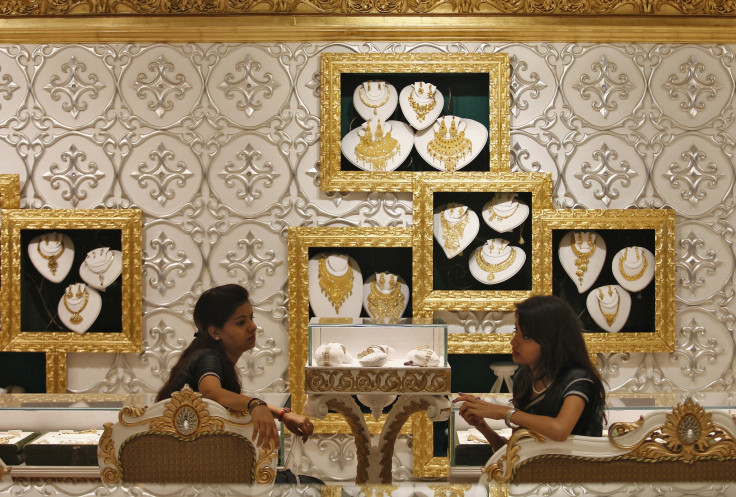 Gold jewelry stocks in India, the world's largest consumer, are likely to run out completely by November and just days before the key Hindu holiday Diwali, according to a UBS AG (VTX:UBSN) research note on Friday.

Industry sources and news reports flag "diminished jewelry inventories," wrote UBS precious metals analyst Joni Teves. "The view is that stocks from the large buying volumes in the second quarter have been run down as imports dried up in the second half of the year amid the challenging regulatory environment," she wrote. "The expectation is that they are likely to run out completely around November."

Quickly vanishing gold jewelry stocks don't bode well for Indians, who tend to buy gold for holiday and wedding gifts, and all sorts of festive occasions. According to World Gold Council statistics, India and China together account for 60 percent of global gold jewelry sales.

India consumed 50 percent more gold jewelry in the second quarter compared to last year, or almost 190 metric tons, council data show. As gold prices plunged earlier this year, many investors likely snapped up physical gold at bargain prices.

But now Indian buyers face much steeper gold prices in their local markets, thanks to tight supply. Indians have already paid $100/oz extra for gold in local markets relative to London prices. The premium could rise to $150 to $200/oz if the gold shortage persists, wrote HSBC Holdings PLC (LON:HSBA) analyst James Steel in a note earlier this week.

Gold importers in India must still adapt to new import-export rules that require them to export 20 percent of all their gold imports. Irksome new paperwork and import license rules will delay Indian gold imports in the near term.

"The reality is that the supply chain in India is currently too slow to keep up with what is expected to be strong physical demand during the Diwali holiday period," wrote Teves.

Meanwhile, Steel expects China, the world's second-largest gold importer and jewelry consumer, to beat India this year as the world's top gold consumer. China is already the world's top gold producer.

Gold prices hit a one-month high in trading on Thursday, and opened at $1346/oz on Friday in New York.
© Copyright IBTimes 2023. All rights reserved.