Golden State Warriors Rumored To Join Kevin Durant Sweepstakes
KEY POINTS
The Golden State Warriors are reported to be interested in trading for Kevin Durant
Making the trade involves gutting the Warriors of their depth
The Phoenix Suns are still the favorites to land Durant this offseason
Brooklyn Nets star Kevin Durant is on the verge of ending his tenure with the franchise after a three-year stint by asking for a trade request.
NBA fans have been eagerly waiting for any and all information with regards to Durant's departure and the team that would be fortunate enough to land him.
All indications point to him landing with the Phoenix Suns in what many believe to be a trade that could feature as many as six teams because of all the parts that are involved in the proceedings to make it work.
However, a reunion with the Golden State Warriors could also be on the table for Durant.
Marc J. Spears appeared on ESPN Radio to talk about the Durant situation and said the Warriors are a team to "keep an eye on".
"The one team that telling you guys to keep an eye on is the Golden State Warriors. Golden State could have the best package for both parties," he said.
According to Spears, the Warriors' potential package of Jordan Poole, Jonathan Kuminga, James Wiseman and first-time All-Star Andrew Wiggins could very much entice the Nets to trade Durant there since Brooklyn has total control of where he could go.
"It's no surprise to me that Warriors have interest in Kevin Durant, according to sources. So does more more than half the league. It's Kevin Durant. You better make the call if you're an NBA GM," Spears later added in a separate tweet.
It should be mentioned that Durant's relationship with the Warriors is not entirely in the best place after the player's beef with two-way star Draymond Green.
Spears' package for Durant does make a ton of sense if the Warriors would want to bring the group back together, but it comes at the cost of trading their most precious resource: their depth.
Golden State has already lost defensive ace Gary Payton II to the Portland Trail Blazers this offseason, and moving their young players for a superstar that is turning 34 this season might not make the most basketball sense.
Add in the fact that the Warriors were able to win a chip without him, and the likelihood of "KD" ever going back grows smaller and smaller.
It is almost a foregone conclusion that Durant will be going to the Suns thanks to insiders like John Gambadoro and FLEX from Jersey, the latter being the one to have broken out news about Chris Paul joining the Suns.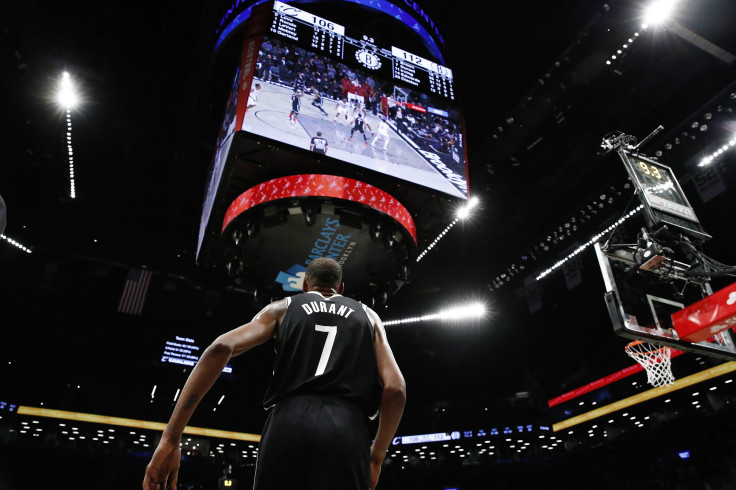 © Copyright IBTimes 2023. All rights reserved.