Google And Asus Launch $85 Chromebit Computer On A Stick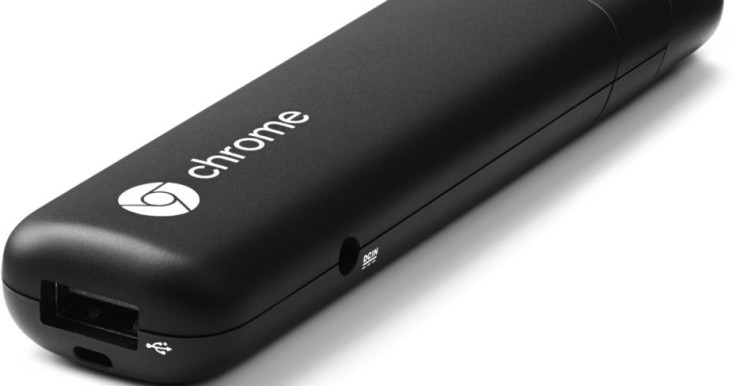 Google is trying to change the way we think about computing and with its Chrome OS, it believes that the future is one which is always connected and in the cloud. Now, it has launched the latest push in this direction with the Chromebit, a USB stick-sized device which plugs into any screen and turns it into a PC.
The Chromebit, which was built in conjunction with Asus, was announced earlier this year, but the companies have now finally launched the product, which will cost $85 and will sit alongside Google's Chromecast which turns any TV into a Smart TV. Just like the Chromecast, the Chromebit will plug into an HDMI port on a TV screen or monitor and instantly transform the displays into working PCs.
Announced in March and initially due to launch in the summer, the Chromebit is what Google calls a "full computer," but to really get a workable computing experience you will of course need to connect a couple of accessories, such as a mouse and keyboard. These can be connected wirelessly using Bluetooth or, because the Chromebit has a USB port, you can hook up wired devices to the Chromebit and using a USB hub could potentially connect multiple devices.
Chrome OS, for the uninitiated, offers a limited set of features compared to Windows or Mac OS X, offering browser and web-based apps, including Google's suite of productivity applications as well as apps for games, music and films. Last month a report suggested Google was about to fold Chrome OS into Android, but Google has since denied this is the case, with the man in charge of Chrome OS at Google saying there is "a ton of momentum for Chromebooks and we are very committed to Chrome OS."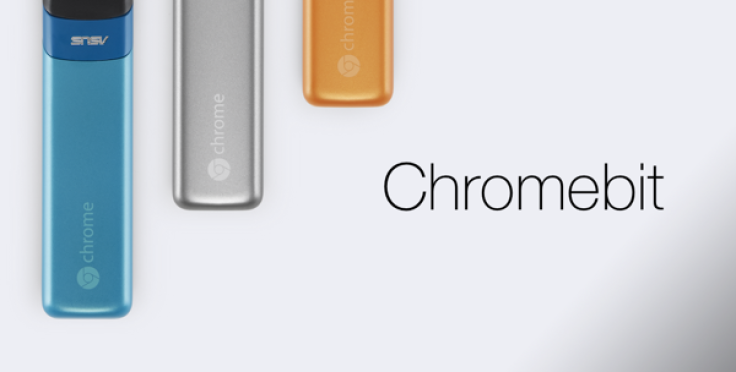 The device is aimed primarily at businesses and education, but at this price will be an appealing product for a wide range of people, including those looking to turn an old monitor into a secondary PC or those who want to travel really light and plug the Chromebit into what screen they can. One of the main uses Google envisions for these devices is powering digital kiosks, allowing them to be managed remotely. To promote this, Google has introduced a program for businesses called the Single App Chrome Device Management, which is priced at $24 per device per year, and allows for online monitoring of the digital kiosks and signage, as well as alerts if something goes wrong.
One of the potentially huge advantages of this over the Chromecast could be in facilitating people to stream video from services like Netflix and HBO Go while traveling. Currently, most hotel Wi-Fi setups prevent you using a Chromecast but the Chromebit would be able to circumvent those limitations and allow you use your Netflix subscription anywhere you go.
One of the problems with the Chromebit is it is not very powerful. A Rockchip processor paired with 2GB of RAM is not going to allow you to do too many things at once, and power intensive apps like high resolution video streaming could prove troublesome.
© Copyright IBTimes 2023. All rights reserved.