Google Chairman Eric Schmidt Sells $69.3 Million in Stock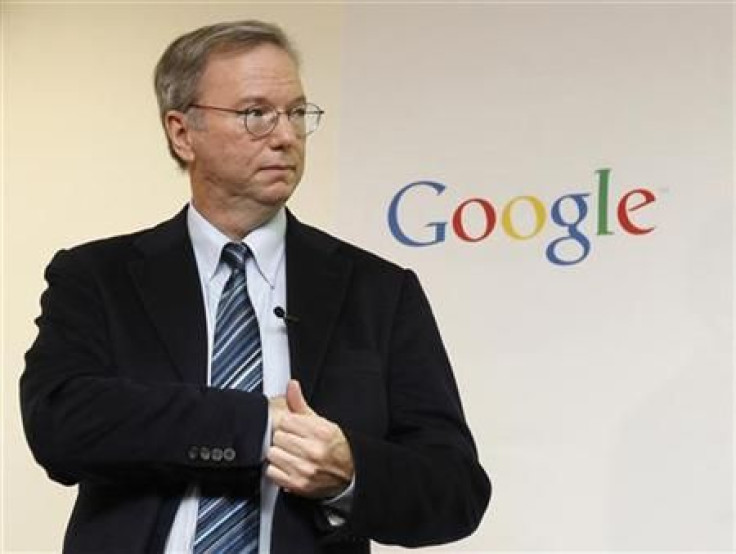 Eric Schmidt (Reuters)
Eric Schmidt, the executive chairman of Google Inc. (Nasdaq: GOOG), has sold 103,193 shares of the company worth around $69.3 million, according to documents filed Tuesday with the Securities and Exchange Commission.
Schmidt sold the shares in batches, with an average price between $659.69 and $677.90. Google's stock closed at $667.42 on Monday.
"This is part of Eric's regular selling plan as on file with the SEC," said a Google spokesman in an email.
In February, Schmidt filed a plan with the SEC to sell a total of 2.4 million shares of Google's Class A stock for around $1.45 billion. Before the sale, Schmidt owned around 9.1 million Class A and Class B shares, or 2.8 percent of Google's stock.
Schmidt joined the world's top search engine in 2001, serving as CEO of Google until 2011, when he was replaced by Google co-founder Larry Page. Schmidt was formerly CEO and chairman of Novell Inc. He also previously worked at Sun Microsystems Inc., now of a division of Oracle Corp. (Nasdaq: ORCL), and Xerox Corp. (NYSE: XRX).
Schmidt has used his wealth, valued at around $6.3 billion, to found venture capital firm TomorrowVentures LLC. His recent investments include mobile technology company biNu Pty Ltd. and the boutique bank the Raine Group LLC.
In June, Schmidt recommended investing in Israel, citing the country's education system and engineering industry. He has invested $1.5 million in video advertising company Eyeview Digital, whose research center is in Tel Aviv, and said he was looking for more investments in the area.
The company's shares gained $10.57, or 1.56 percent, to $687.82 in Wednesday afternoon trading.
Matthew Livingston contributed research.
© Copyright IBTimes 2023. All rights reserved.