Google Chromecast Birthday Celebrated With 90 Free Days Of Play Music All Access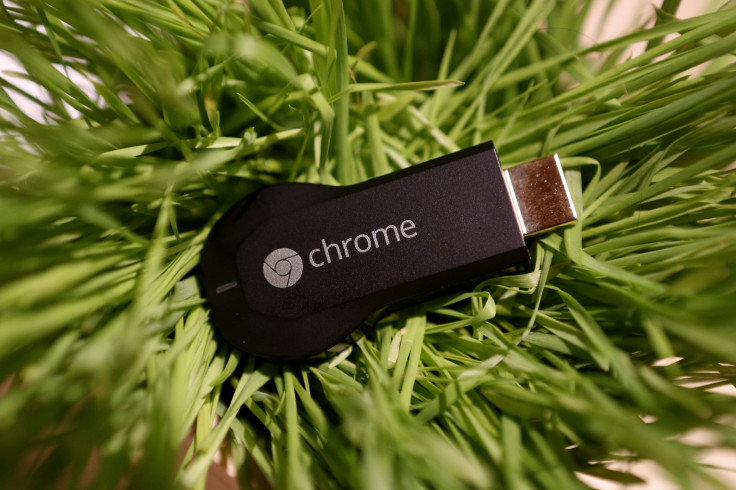 Google Inc. (NASDAQ:GOOGL) is celebrating the one-year anniversary of Chromecast, by giving away free Google Play Music All Access subscriptions to Chromecast owners.
In honor of the Chromecast's birthday, the Mountain View, California, search giant is offering free 90-day subscriptions to Google Play All Access, its $9.99 per month music subscription service. Google launched its offer on Thursday and will continue the deal through Sept. 30, 2014.
Chromecast, a dongle that plugs into your TV, was introduced by Google in 2013 as its $35 streaming solution, competing against more expensive television streaming boxes such as Apple Inc.'s (NASDAQ:AAPL) Apple TV, Roku and Amazon.com Inc.'s (NASDAQ:AMZN) Fire TV.
Google said the cast button, which enables mobile users to stream content from a variety of devices to their television, has been pressed more than 400 million times since the Chromecast's launch. Google has added support for hundreds of apps, such as HBO Go, Netflix, WatchESPN, along with new features such as mirroring Android devices to Chromecast connected televisions. The Chromecast has also expanded its reach to 30,000 stores in 20 countries over the course of a year.
While Google hasn't disclosed exact sales figure for Chromecast, its senior vice president, Sundar Pichai, said at SXSW in March that "millions" of Chromecast devices have been sold since it was introduced.
Chromecast owners can redeem the 90-day Google Play All Access subscription offer by visiting the company's website.
© Copyright IBTimes 2023. All rights reserved.