Google Cleared by U.S., EU to Buy Motorola Mobility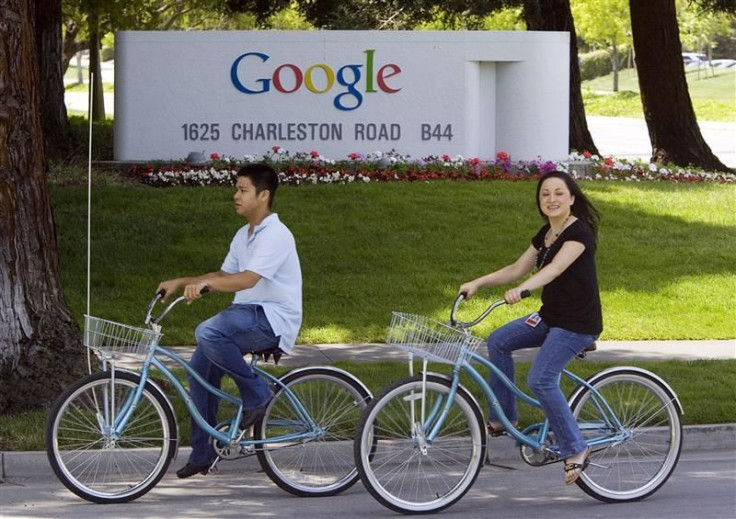 (Reuters) -- U.S. and European regulators approved Google Inc's $12.5 billion purchase of Motorola Mobility and said they would keep a sharp eye on the web search giant to ensure patents critical to the telecom industry would be licensed at fair prices.
It was one of a series of approvals on Monday that underscored the scramble by technology companies to acquire big pools of patents.
The U.S. Justice Department also approved an Apple Inc-led consortium's purchase of a trove of patents from bankrupt Canadian company Nortel Networks, and signed off on Apple's purchase of patents formerly owned by Novell Inc.
Google, whose Android software is the top operating system for Internet-enabled smart phones, said in August that it would buy phone-maker Motorola for its 17,000 patents and 7,500 patent applications, as it looks to compete with rivals such as Apple and defend itself and Android phone manufacturers in patent litigation.
Antitrust enforcers on both sides of the Atlantic want to prevent companies from gouging rivals when they license patents essential to ensuring different firms' communications devices work together.
This merger decision should not and will not mean that we are not concerned by the possibility that, once Google is the owner of this portfolio, Google can abuse these patents, linking some patents with its Android devices. This is our worry, EU Competition Commissioner Joaquin Almunia told reporters in Brussels.
The U.S. Justice Department said it was reassured by Apple's and Microsoft's public statements that they would not seek injunctions in filing infringement lawsuits based on the Nortel patents.
Google's commitments have been less clear, the Justice Department added in a statement. The division determined that the acquisition of the patents by Google did not substantially lessen competition, but how Google may exercise its patents in the future remains a significant concern.
Almunia said the EU might be obliged to open some cases in the future. This is not enough to block the merger but we will be vigilant, he said.
Regulators in China, Taiwan and Israel have still not signed off on the Google purchase of Motorola.
Regulators in China have until March 20 to decide whether to approve the deal or start a third phase of review, according to a source close to the situation.
The purchase would give Google one of the mobile phone industry's largest patent libraries, as well as hardware manufacturing operations that will allow Google to develop its own line of smart phones.
Google, the newest major entrant to the mobile market, is already being sued for patent infringement by Oracle Corp, which is seeking up to $6 billion.
The legal battles over patents between various technology and smartphone firms has prompted the European Commission to open an investigation into legal tactics used by Samsung Electronics against Apple and whether these breach EU antitrust rules.
Google's move to buy Motorola Mobility came shortly after it tried and failed to buy Nortel's patents. The winner was an Apple-led consortium, which includes Research in Motion Ltd, Microsoft Corp, EMC Corp, Ericsson and Sony Corp, which agreed in July to pay $4.5 billion for 6,000 patents and patent applications.
Google, which runs world's No. 1 Internet search engine, has been under increasing regulatory scrutiny. The U.S. Federal Trade Commission and the European Union are both investigating Google following accusations it uses its clout in the search market to beat rivals as it moves into related businesses.
(Reporting By Diane Bartz and Foo Yun Chee; Editing by Tim Dobbyn)
© Copyright Thomson Reuters 2023. All rights reserved.
FOLLOW MORE IBT NEWS ON THE BELOW CHANNELS