Google I/O 2015: From Glass To Wave, The 7 Biggest Flops From Previous Years
Google products chief Sundar Pichai insists that Google I/O, the search giant's tech fest opening in San Francisco on Thursday, is for coders, not the general public. But that doesn't change the fact that the show is the company's biggest stage for announcements -- and frequently, big "moon shot" ideas coming out of Mountain View are first seen at the conference.
But recent history shows that not everything unveiled at Google I/O will be a success -- a lot of it is announced in embryonic form. Sometimes, Google reveals technology that is simply ahead of its time. But some of I/O's curtain raisers are simply failures that Google would like to discreetly and quietly forget. We haven't. Instead of a preview, we review some of the biggest I/O misses from the past seven years:
Welcome To Google KO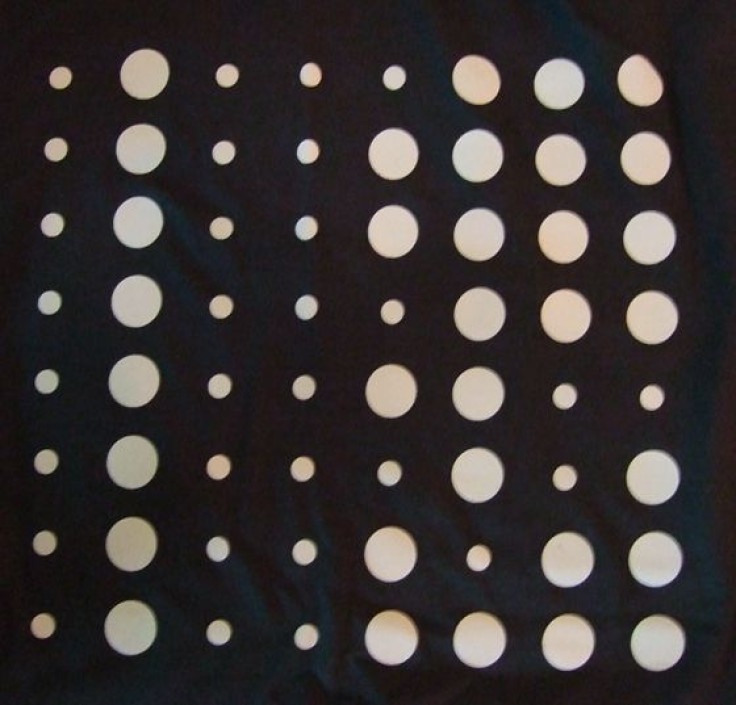 Google Gears debuted at the inaugural I/O conference in 2008. It promised to make Web apps more robust, reliable and faster. And it did, for a short period of time, until the service was shuttered in 2011.
More embarrassing to the legions of engineers in attendance was the free shirt Google gave out. On its back, "GOOGLEIO" was spelled out in binary. Or so they thought. But one digit was off, and the shirt instead read "GOOGLEKO."
Still, the first Google KO Google I/O could be considered a smashing success from Google's point of view. The company gave the then-nascent Android a lot of stage time, and seven years later, it's the world's most popular mobile operating system.
Goodbye Wave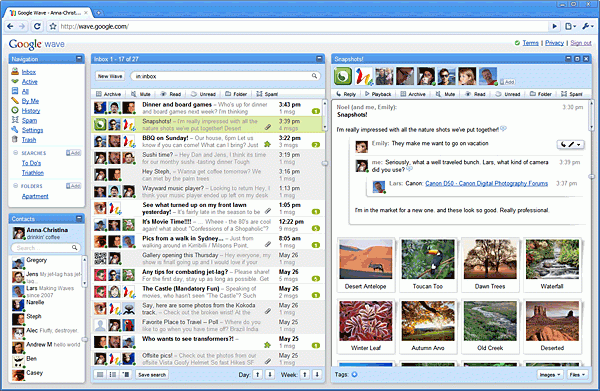 Remember Google Wave? Of course you don't, because if you've never worked for Google, you've probably never used its "Facebook killing" social network.
Although the service didn't launch at I/O, it got plenty of stage time at the 2009 keynote. A brainchild of Google Maps engineers, it tried to mash up instant messaging, social networking and email into a fun and effective tool.
At first, Google Wave was a hot new network, with invites in short supply. But at Google I/O in 2010, Google opened up the service to everyone. Turns out, nobody wanted to use it, and it closed a few months later.
The Android@Home Stretch
Android@Home may have been an example of a good idea ahead of its time. In 2011, Google boldly entered the automated home market with its smart home platform, Android@Home. The idea was to combine home entertainment with the Internet of Things. The first products were connected lightbulbs from LightingScience.
But the program never got off the ground, and the LightingScience lightbulbs never went on sale. Android@Home strings were found in Google code going forward, but no smart home products bore its banner.
Android@Home may get its long-awaited vindication this year. Reports suggest Google may launch its new IoT operating system, code-named Brillo, at this year's I/O. There could be new smart home hardware as well -- a recent Google Federal Communications Commission filing indicates an unannounced product that works using Bluetooth Low Energy, a protocol that's perfect for smart home goods. Plus, Google bought smart thermostat maker Nest for $3.2 billion last year, and Nest is due to come out with a new product soon.
Your Android Update Is Coming, Four Years Ago
Google also announced partnerships with smartphone makers and carriers to ensure that Android phones get timely updates during I/O in 2011. But four years later, Android updates continue to be a problem for Google. According to developer stats, only 9.7 percent of Android phones are running Android 5.0 or better, and that operating system was first announced at last year's I/O.
The Android Update Alliance stayed quiet after the initial announcement. In December of that year, PCWorld declared the program "already dead."
Glass Half Empty
In 2012, Google founder Sergey Brin hyped up the official launch of Google Glass with a huge stunt. One of his friends skydived wearing the computerized glasses to the top of the building where I/O was being held while streaming the stunt live on Google Hangouts.
Too bad the rest of Project Glass wasn't as spectacular. When the face computer eventually went on sale a year later, it was derided for its steep $1,500 price tag, its buggy and incomplete software and the fact that it rapidly became extremely uncool to wear in public, even in tech-friendly towns like San Francisco.
In the past year, developers have stopped working on Glass, and Google eventually stopped selling it in January. That doesn't mean Google Glass is dead, though, it's merely "being made ready for users," according to Google Chairman Eric Schmidt.
Google Glass is still being seeded to companies that use the platform, and we might even see a new version revealed at this year's I/O. Don't expect a roof-shattering stunt, though.
Nexus Questions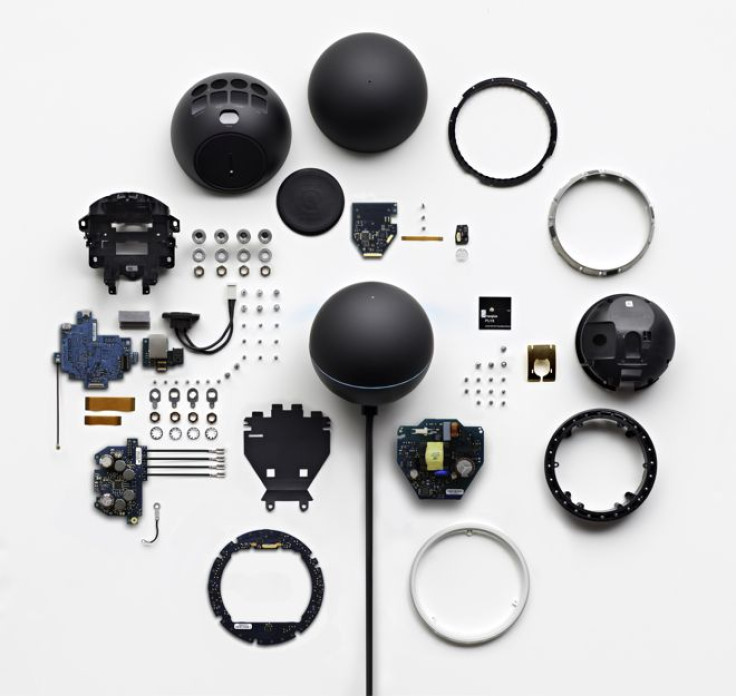 At the same event where Google introduced the world to Glass, it also revealed the Nexus Q. One difference between these two failed products is that Nexus Q never went on sale.
The orblike object was about the size and shape of a Magic 8 Ball, which was (and is) outlandish compared to the little puck form most media streamers use. The device streamed video from Google Play and YouTube and was even given out for free to attendees of the conference.
Eventually, Google killed the project and decided to ship Nexus Qs for free to people who had preordered it. But as the first Google streamer to run on Android, much of its code and development made its way to Android TV, which we'll be seeing a lot of at this year's I/O.
Ara Spring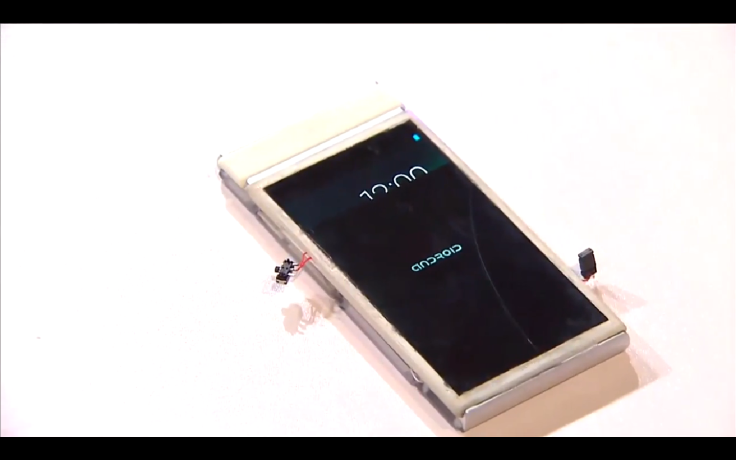 It's too early to judge many of the initiatives announced at last year's I/O. For instance, Android One is a bold bet on owning the smartphone platform in the developing world and can't be judged after one year. But there was at least one notable glitch at last year's conference.
Project Ara is a bold experiment that is trying to build a phone that's expandable. The hope is if you need a better camera, you can plug one in. The devices coming out of Project Ara will launch in Puerto Rico later this year, and the moon shot project now appears to be on track.
But at last year's Google I/O, nobody had seen a device working before. Project head Paul Eremenko promised the first public boot-up of an Ara device -- and it did, for a second, before freezing and crashing. First there were cheers for the Ara team, then a disappointed silence.
Awkward.
© Copyright IBTimes 2022. All rights reserved.
FOLLOW MORE IBT NEWS ON THE BELOW CHANNELS