Google Kills Reader, Force-Feeds Us Google+: Don't Be Evil?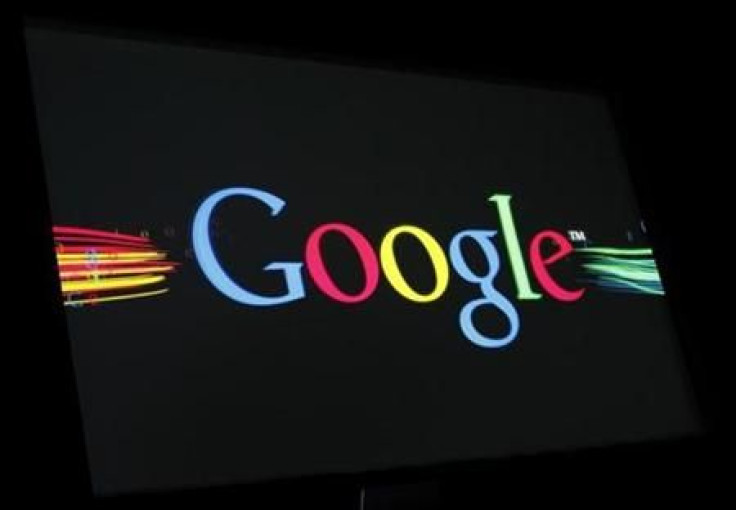 As the Internet's indisputable behemoth, Google Inc. (NASDAQ:GOOG) is used to Web dwellers making noise whenever it tweaks its (mostly free) services. But on Wednesday the company sparked a greater-than-usual brouhaha when it announced that it is doing away with Google Reader, its RSS feed service, on July 1.
The service, launched seven years ago, essentially lets users scroll through headlines from various sources such as news organizations and bloggers. Within hours of the announcement, "Google Reader" shot to the top of Twitter's trending topics, eclipsing some of the pope-related hashtags that had been dominating the sidebar. Users were understandably flabbergasted, as evidenced by the booming #SaveReader hashtag. Many users didn't see the logic in killing Reader, particularly as it is one of the most popular RSS feeds on the Web. Others were simply furious that the Reader faithful didn't seem to have a say in the decision. "Have you forgotten about 'Don't Be Evil,?'" one user posted in a slam to the company's famously crunchy catch phrase.
In the journalism world, some users lamented that the service is being taken away just as it has become a requisite news-culling tool:
Google just screwed over like, every journalist I know. They're getting rid of Google Reader: bit.ly/XLd38t via @geekosystem
In a blog post Wednesday evening, Alan Green, a Google software engineer, explained that usage of Google Reader has declined, although he did not provide specific numbers. "As a company we're pouring all of our energy into fewer products," Green wrote. "We think that kind of focus will make for a better user experience."
Now, if you're thinking that Green's explanation sounds like code for "We're forcing you to switch to Google Plus," you're not alone. Many Twitter users had the same suspicions:
stop trying to make g+ happen, it's not going to happen. #meangirlsofgoogle #savereader
It's hardly a secret that Google has been working overtime to more seamlessly integrate its bevy of services with its burgeoning social network in an effort to compete with Facebook Inc. (NASDAQ:FB). The company is not above dangling a few carrots in the process, rewarding authors who use and share information on Google Plus by giving them greater visibility.
Whatever the strategy, Google's Plus pulpit seems to be working -- at least more so than those who predicted a quick death would have thought. In January, a report from Global Web Index found that Google Plus is now the No. 2 social network, with 343 million active users, a 27 percent jump from the same period last year -- still well behind Facebook's 693 million active users, but undoubtedly gaining ground.
More people are using Google Plus whether they want to or not, even if it isn't woven into the tapestry of their online social lives in the same way that Facebook is -- Google is making sure it's almost unavoidable. As IBTimes' Dave Smith wrote in January: "Being the No. 2 social network is a testament to Google's presence on the Internet; even if people don't care about maintaining their Circles or fleshing out their profiles, users still need their Gmail, Google Docs and Google Maps. Google finally realized that Google Plus shouldn't be another branch on the tree, but rather a way to give its trunk (search) some personalization and personality."
Either way, many Reader fans berated Google on Wednesday, feeling they were being bullied into joining yet another social network. And some aren't taking the decision lying down. An online petition -- titled "Keep Google Reader Running"-- was uploaded to Change.org on Wednesday by user Daniel Lewis, who is from New York City, according to his profile.
Writes Lewis: "Our confidence in Google's other products -- Gmail, YouTube, and yes, even Plus -- requires that we trust you in respecting how and why we use your other products. This isn't just about our data in Reader. This is about us using your product because we love it, because it makes our lives better, and because we trust you not to nuke it."
As of Thursday morning, Lewis' petition had amassed more than 48,000 of the 50,000 signatures it needs before it is sent off to Google officials.
In an email to IBTimes, a spokeswoman for Google declined to comment specifically on the petition, but don't expect the pleas of the people to make much difference. She said Google has already given an overview of its reasoning for killing Reader on its Official Blog and the Google Reader blog. Moreover, she said the company plans on "communicating directly with our users as we make these changes."
Got a news tip? Send me an email. Follow me on Twitter: @christopherzara
© Copyright IBTimes 2023. All rights reserved.
FOLLOW MORE IBT NEWS ON THE BELOW CHANNELS