Microsoft Rips Email-Snooping Google, But Is Outlook Any More Private Than Gmail?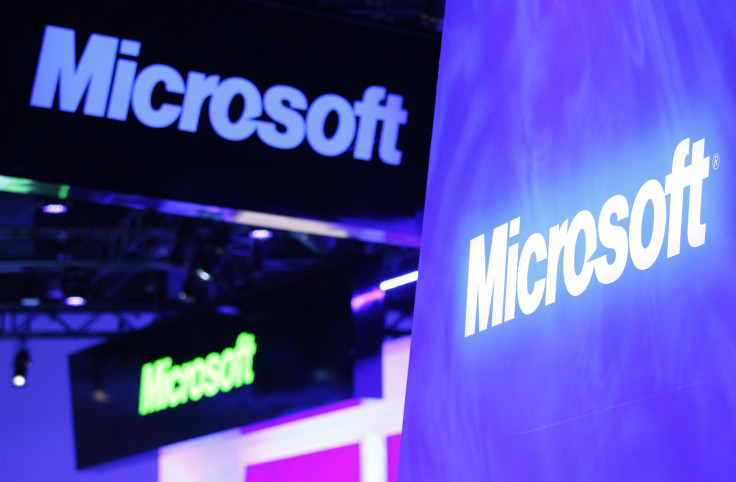 Microsoft Corp. (NASDAQ:MSFT) has made no secret of its desire to take down Google Inc. (NASDAQ:GOOG), but its efforts so far have been largely innocuous. For instance, its ongoing "Bing it On" campaign is a relatively playful Pepsi Challenge-type face-off between Google's search engine and its own Bing. (The challenge backfired, according to an unscientific trial conducted by IBTimes in September.)
But if Microsoft's latest anti-Google tirade is any indication, the Redmond, Wash., software giant is finally tired of playing nice.
In a new series of aggressive attack ads against the reigning search king, Microsoft is hitting where many in the tech world would consider below the belt -- accusing Google of invading users' privacy with Gmail. Google's ubiquitous email service has long utilized automatic scanning software for the purposes of displaying targeted ads (write about having the flu and you might see an ad for Nyquil), but, according to Microsoft, such practices make Google a creepy, opportunistic snoop.
This week, the company unleashed its anti-Gmail commercials -- part of its ongoing "Scroogled" campaign -- in an effort to promote its Outlook.com email service as a less intrusive alternative to Gmail. In one commercial, we see screenshots of Gmail messages as peppy music swells in the background. "Can you spot what Google goes through in this Gmail?" asks a narrator. "It's easy. They go through everything."
The narrator goes on to sermonize about expectations of confidentiality: "Email between a husband and wife, or two best friends, should be completely personal," he says. "But Google crosses the line. It goes through every single Gmail. Every word, in every email, to and from everyone, to sell ads based on your most personal messages ... and there's no way to opt out of this invasion of your privacy."
The commercial also features footage of Google's chairman, Eric Schmidt, explaining how Google tries not to cross the "creepy line" when it sends out targeted ads.
Google defends its targeted advertising as a necessary means of keeping its services free of charge. In a statement to IBTimes, a spokesperson for the company said Google works hard to ensure that targeted ads are unobtrusive and safe. "No humans read your email or Google Account information in order to show you advertisements or related information," he said. "An automated algorithm -- similar to that used for features like Priority Inbox or spam filtering -- determines which ads are shown."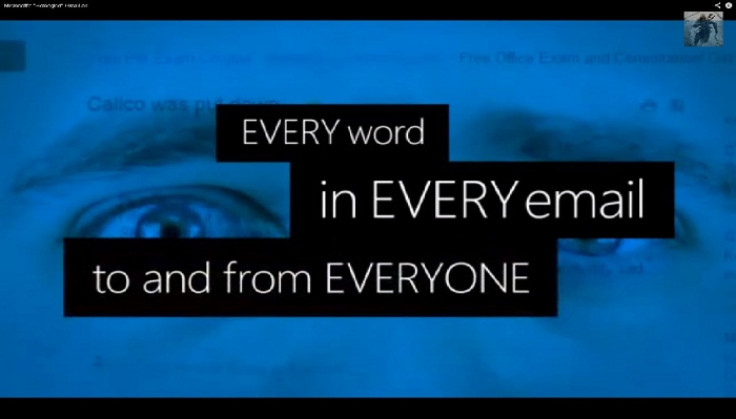 Privacy complaints against Gmail are nothing new. The service has been criticized ever since it first launched in beta mode in 2004, most notably by Mark Rasch, a privacy advocate and cybersecurity expert. Writing for SecurityFocus just months after Gmail's beta launch, Rasch warned that Gmail's scanning practices -- though minimally intrusive from a privacy standpoint -- could set a "dangerous legal precedent" for law enforcement and government agencies that want to snoop through our email using automated scanners. As the criticism goes, if Google can get away with scanning our email on the basis that no humans actually read it, so could Uncle Sam.
Such concerns, of course, have done nothing to curb the rapid growth and continued popularity of Gmail. Last summer, it became the most widely used email service in the world, blowing past the competition with more than 425 million active users.
Microsoft, meanwhile, has been trying feverishly to play catch-up. This week, the company announced that its Hotmail service -- once the market leader -- will soon be phased out, with its users being converted to the new Outlook.com.
Despite Microsoft's attacks on Gmail, it's unclear how Outlook.com would differ from a privacy standpoint. According to its own terms of service: Microsoft "may occasionally use automated means to isolate information from email, chats or photos in order to help detect and protect against spam and malware or to improve the services with new features that makes them easier to use."
In other words, while Outlook may not display targeted ads, it is still allowed to use automatic scanners, as most email services do. IBTimes reached out to Microsoft for further clarification on how Outlook differs from Gmail.
A spokesperson for Waggener Edstrom Worldwide, which handles Microsoft's press, emailed the following statements regarding Outlook vs. Gmail, taken from Microsoft's Scroogled.com website:
"Outlook.com only scans the contents of your email to help protect you and display, categorize and sort your mail appropriately," the statement said. "Just like the postal service sorts and scans mail and packages for dangerous explosives and biohazards, Outlook.com scans your mail to help prevent spam, gray mail, phishing scams, viruses, malware and other dangers and annoyances."
Finally, according to Microsoft, here is what Outlook doesn't do:
"Outlook.com does not go through the contents of your sent and received email messages in order to display targeted ads. ... Outlook.com does not go through the contents of your incoming email from other email service for the purpose of targeting ads. ... Outlook.com does not through the contents of your entire inbox for the purpose of targeting ads."
In a nutshell, both Microsoft and Google scan your email, but only Google profits from it. Does that make Outlook a better service? You decide.
Shares of Microsoft rose 22 cents to $28 in Tuesday trading, while those of Google were at a record $806.48, up $13.79.
In the meantime, check out Microsoft's anti-Gmail commercial below:
Got a news tip? Send me an email. Follow me on Twitter: @christopherzara
FOLLOW MORE IBT NEWS ON THE BELOW CHANNELS