Google Replaces AT&T At Starbucks: Partnership Boosts Free Wi-Fi Speeds From Tall To Venti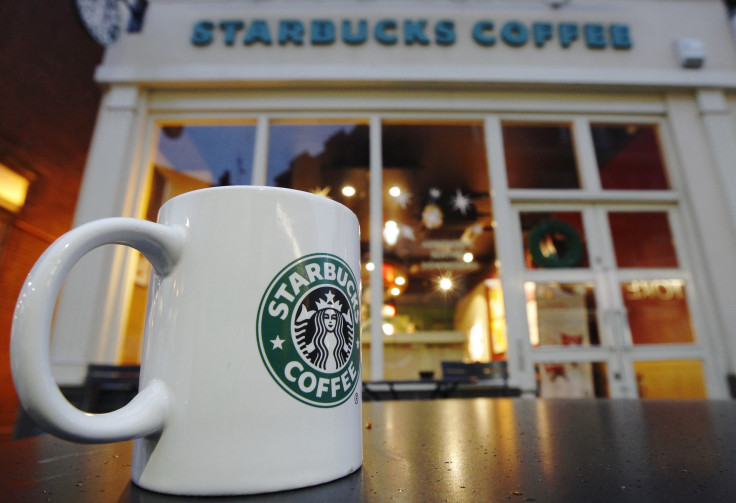 A new partnership between Starbucks Corp. (NASDAQ: SBUX) and Google Inc. (NASDAQ: GOOG) hopes to improve the lives of freelance writers around the country. Starting in August, Google plans to make Internet speeds at all 7,000 Starbucks locations in the U.S. 10 times faster than the current AT&T-powered service. For cities equipped with Google Fiber, Google says the Internet speeds in Starbucks coffee shops could increase as much as 100 times.
For this project, Google is partnering with Level 3 Communications, which is based in Broomfield, Colo., and is one of the largest IP transit networks in the world. Google will first implement its technology at the Starbucks locations with the highest Wi-Fi usage, and it hopes to make it available at every location in 18 months.
"We appreciate your patience if it's still a little while before we get to your favorite Starbucks -- you'll know when your new network is ready to go when you can log in to the 'Google Starbucks SSID,'" Kevin Lo, the general manager of Google Access, wrote in a blog post.
AT&T Inc. (NYSE: T) currently connects each equipped Starbucks with a T1 line that gets about 1.5 megabits per second, according to CNet. Starbucks apparently wasn't trying to move away from AT&T, although it was looking for ways to partner with Google.
AT&T told IBTimes that it also offered Starbucks the opportunity to increase Wi-Fi speeds, and it believes the reason why Starbucks is going with Google must be based on something other than speeds. AT&T said that Starbucks continues to be an important customer and will provide the coffee company with a variety of services over AT&T's network.
"Every day, our customers rely on the free Wi-Fi at Starbucks to study, work, connect with friends or just relax," Adam Brotman, the chief digital officer at Starbucks, said in a press release. "We want to make sure that they can access the Web effortlessly and quickly, no matter what they're doing, or what device they are using."
Starbucks and Google will also upgrade the home page that users are directed to after logging onto the free Starbucks Wi-Fi network, known as Starbucks Digital Network. Starbucks and Google have declined comments on specific changes or financial details.
© Copyright IBTimes 2022. All rights reserved.
FOLLOW MORE IBT NEWS ON THE BELOW CHANNELS