Google's 15th Birthday Gift To Itself: Hummingbird Search Engine Allows Better Voice Searches [PHOTOS]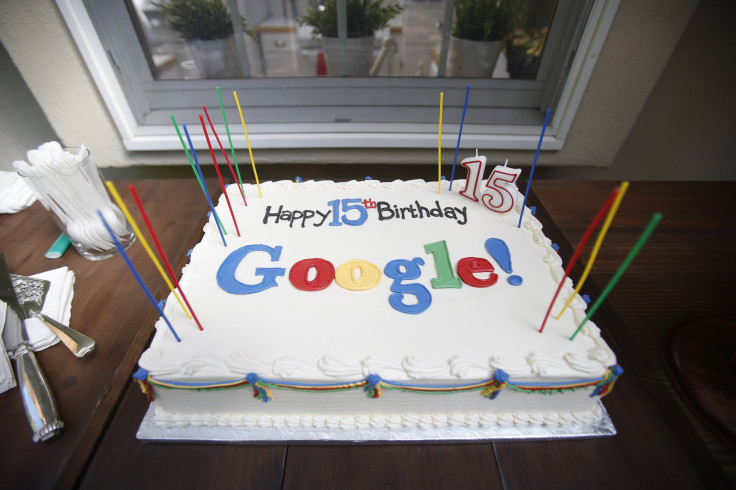 Google (NASDAQ:GOOG) has silently revamped its search-engine algorithm -- a mathematical formula that sorts through billions of Web documents to give the most relevant answers to Internet search queries -- to cope with the increasingly complex questions Web users are throwing at it from a wide variety of devices.
The new algorithm, called "Hummingbird," rolled out last month and is now handling more than 90 percent of Google's worldwide searches, Amit Singhal, senior vp of search, told reporters on Thursday, a day ahead of the 15th anniversary of Google's founding on Sept. 27, 1998.
The news event -- which also marked the company's Foundation Day celebrations -- was held in the garage of the Menlo Park, Calif., house where Google was created by Larry Page and Sergey Brin. The 1,900-square-foot house and its garage, which Google's founders rented to launch their company, belonged to Susan Wojcicki, who is now senior vice president of ads and commerce for Google, as well as Brin's sister-in-law. Wojcicki sold the house to Google in 2006.
Hummingbird, Google's latest release of its closely guarded algorithm, is the Mountain View, Calif., company's biggest update since it introduced sweeping changes to its initial algorithm in 2010 and dubbed it "Caffeine."
Any changes to Google's search algorithm are closely watched as they can radically change how and which websites are listed by the search engine when a user posts a query. Google reportedly handles one out of every three Web searches made worldwide by Internet users.
When Caffeine was introduced, it caused an outcry as it worked to weed out links that attempted to trick the algorithm into displaying them on top of a results page, by stuffing commonly-searched keywords into Web pages.
Hummingbird, on the other hand, focuses on providing more relevant results to users' queries, which are growing more complex and long, by understanding the concept and logic behind the queries, according to Singhal. And Hummingbird, unlike Caffeine, can process a query based on the meaning of a question, whereas earlier algorithms processed individual words in a question.
Google's latest effort is in response to a key challenge faced by its search engine: voice searches. With more and more users now speaking queries into their mobile phones, the search-engine algorithm must decipher these 'conversational searches,' which are more complex than typed ones.
"Remember what it was like to search in 1998? You'd sit down and boot up your bulky computer, dial up on your squawky modem, type in some keywords, and get 10 blue links to websites that had those words," Singhal wrote in a separate blogpost.
"The world has changed so much since then: Billions of people have come online, the Web has grown exponentially, and now you can ask any question on the powerful little device in your pocket."
© Copyright IBTimes 2023. All rights reserved.