Google's Android Conquers Almost 50 Percent Of Smartphone Market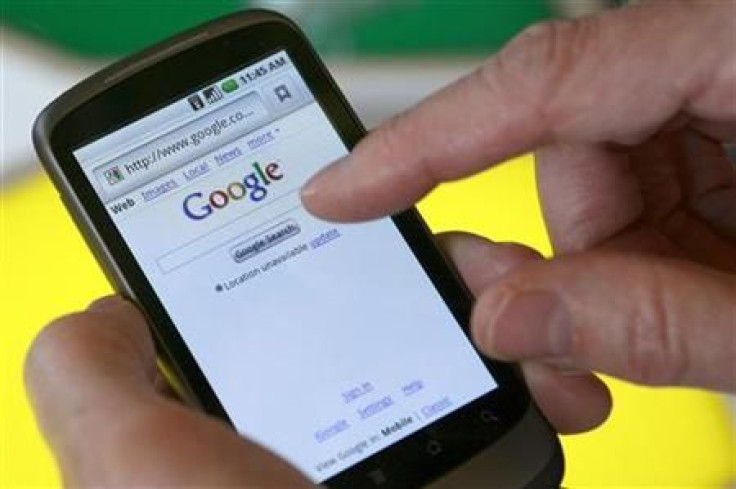 Google's Android platform has taken almost 50 percent of the global smartphone market, dominating in the Asia-Pacific region, research firm Canalys said on Monday.
Android, which Google acquired in 2005 and launched on phones in 2008, is used by almost all the major phone makers including HTC, LG, Motorola and Samsung.
It was the number one platform in 35 of the 56 countries Canalys tracks, resulting in a market share of 48 percent, the research firm said.
By comparison, Apple, which shipped 20.3 million iPhones, is a distant second with a market share of 19 percent but it overtook ailing Finnish handset maker Nokia as the world's largest individual smartphone vendor.
Samsung also overtook Nokia but Canalys said the South Korean handset maker could have done better.
"Samsung has failed to fully capitalize on Nokia's weakened state around the world, as the Finnish company rides out a challenging transitional period," Canalys analyst Chris Jones said.
"It's the best placed vendor to grow at Nokia's expense, taking advantage of its global scale and channel reach, but it hasn't yet done enough to capitalize on this, particularly in emerging markets."
Samsung, which sells Android smartphones as well as its own branded devices, shipped some 17 million devices, a rise of 421 percent versus a year ago.
Android's success however comes with a headache for Google and its vendors.
Its Android mobile software has attracted a lawsuit from Oracle, while handset makers using the software have also been sued by both Apple and Microsoft, which claims an existing, perpetual license to Nortel patents.
Microsoft, whose own presence in the smartphone market is a mere 1 percent, receives money from deals reached with some Android handset makers but is pressing for more.
Last month, Apple, Microsoft and Blackberry maker RIM teamed up with three other companies to outbid Google at an auction for Nortel's wireless patents, which could result in big licensing fees for Google.
That move may run into legal obstacles.
The Wall Street Journal, quoting people familiar with the matter, reported that the U.S. Department of Justice is intensifying an investigation into whether Apple, Microsoft and Research in Motion could use the recently acquired trove of patents to unfairly hobble competing smartphones using Google's Android software.
Unfazed by its failure to acquire the Nortel patents, Google, which has been hampered by a lack of intellectual property in wireless telephony, is said to have held talks about buying U.S. wireless chip technology company InterDigital to boost its patent portfolio.
InterDigital, which has a market value of $3.11 billion and 2010 revenues of $395 million, said earlier this week its board was evaluating strategic alternatives, including a possible sale of the company or of its patents.
Reporting by Nicola Leske; Editing by David Cowell)
© Copyright Thomson Reuters 2023. All rights reserved.