GOP Nomination Odds 2016: Jeb Bush Is Favorite, But Marco Rubio Is Most Popular Bet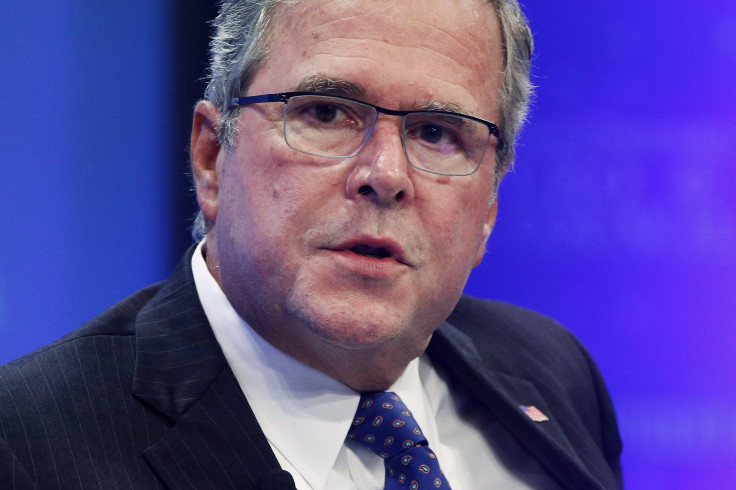 With more than a year to go until the first presidential primaries, former Florida Gov. Jeb Bush is the front-runner for the Republican nomination, according to European oddsmakers. But more bettors are putting their money on another Floridian, U.S. Sen. Marco Rubio, who reportedly is inching toward a campaign.
Eleven European bookies have odds listed for 36 potential GOP nominees, ranging from viable candidates like Bush to the longest of long shots like Dave Brat, the recently elected Republican congressman from Virginia who shocked the political establishment when he defeated then-Majority Leader Eric Cantor in June and went on to win the general election in November. Ladbrokes, a U.K.-based gambling website, is the only site to list odds for Brat: 200-1.
All 11 posted odds for Bush, and most put his chances of winning the nomination at 5-2, which means you would make a $150 profit if you bet $100 on Bush. However, online wagering is illegal in the U.S., and reputable European bookmakers won't accept bets from American customers.
While no major Republican figure has announced a run for president, Bush is the farthest along after he launched a leadership PAC this month. The committee allows him to raise money for travel and to hire staff as he weighs running for president. No other potential candidate has taken that step, although 2012 GOP nominee Mitt Romney reportedly is mulling a third run while Rubio is ditching Senate votes for a fundraising trip and visits to early primary states.
Rubio has the second-lowest odds of becoming the nominee among the 36 potential GOP contenders who have odds listed for them. Odds on Rubio range from 5-1 to 7-1, according to Oddschecker.com.
The Florida senator has been the most popular bet among the potential candidates, according to the website. About 14 percent of bets are being placed on Rubio.
The second-most popular bet is on New Jersey Gov. Chris Christie, whose odds of winning the GOP nomination range from 7-1 to 10-1. Of the bets placed on potential Republican nominees, Christie's name is receiving 13.82 percent. Bush and Rubio are among four possible candidates with lower odds than Christie, whose odds range from 7-1 to 10-1.
U.S. Sen. Rand Paul, R-Ky., is one of those two other candidates with lower odds than Christie. Paul, who hasn't announced a run for president but has been critical of Rubio, has odds of winning the GOP nomination that range from 5-1 to 8-1 across the 11 European oddsmakers. Paul is also the third-most popular bet with 12.13 percent.
Bush is the fourth-most popular with 10.43 percent of all bets. His biggest rival among potential establishment GOP candidates, Romney, has the fourth-lowest odds of the 36 possible contenders. Odds on Romney winning the Republican nomination, which would be his second in a row if successful, range from 4-1 to 10-1.
Despite ruling out a run, Congressman Paul Ryan of Wisconsin, the 2012 GOP vice presidential nominee, is the fifth-most popular bet, receiving 9.22 percent of all bets. Ryan has the eighth-lowest odds, which range from 12-1 to 31-1.
Ahead of Ryan are Wisconsin Gov. Scott Walker, whose odds range from 8-1 to 14-1, and Texas Sen. Ted Cruz. The lowest odds listed for Cruz is 12-1 at Ladbrokes, while eight sites give him 16-1 odds.
© Copyright IBTimes 2023. All rights reserved.
FOLLOW MORE IBT NEWS ON THE BELOW CHANNELS