GOP 2016: Mitt Romney, Jeb Bush Vie For Donors; Paul Ryan Is Out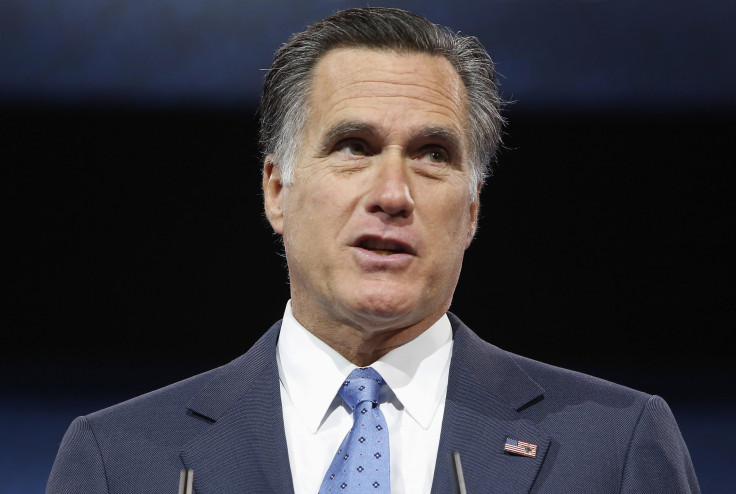 WASHINGTON -- Rep. Paul Ryan, the GOP veep candidate in 2012, has stepped away from the presidential arena for 2016. But the man at the top of the ticket, Mitt Romney, is tiptoeing closer.
After his 2012 loss, Romney said flatly he wouldn't run again. But the idea of being president seems to be too tempting to forgo -- or perhaps the prospect of seeing a moderate, establishment rival like former Fla. Gov. Jeb Bush or New Jersey Gov. Chris Christie in the White House is too annoying to accept. In the past weeks, Romney has been telling donors he may make a third run.
"He's reaching out to people," former New Hampshire
Sen. Judd Gregg told the Washington Post
. "My sense is he feels strongly he has an opportunity to do what was incomplete last time. He figures there's a lot of buyer's remorse now and that his message is a good message and it'll resonate."
But much of Romney's 2012 financial backing came from the network that the Bush family had already set up for President George W. Bush. Republican insiders suggest Romney may quickly find that those who were willing to cut him big checks in 2012 are more eager to back Jeb Bush this time.
"I'll be supporting Jeb, and I think that's how most supporters will break," said GOP strategist Tony Fratto. "Romney benefited a great deal from Bush financial and political supporters last time. In fact, I think it's safe to say that Romney probably wouldn't have earned the nomination last time if it weren't for support from Bush financial and political supporters. That's pretty clear. But if Jeb is running they're going to be with Jeb. It's not a very difficult choice for most of us."
"Money will talk," conservative strategist Greg Mueller said of Romney's flirtation with running. "His message [to donors] was clearly, 'Hold your checkbooks, I may get into this.' But there is now a fierce money race between Romney and Bush to see if they can put the network together they feel they will need to run. If Mitt's network does not defect, I think he is in."
Romney could easily self-fund a primary campaign, pouring his own money into a campaign if he was unable to immediately jump-start his fundraising. But in 2012, he was reluctant to spend any of his personal wealth and insisted on raising money to prove his viability as a candidate. He did put his own money into his 2008 campaign, though, so it wouldn't be unprecedented for Romney to loan or donate to his own effort.
While Romney does the 2016 math, Ryan took himself out of the equation.
"I have decided that I am not going to run for president in 2016," he told NBC News. "It is amazing the amount of encouragement I have gotten from people -- from friends and supporters -- but I feel like I am in a position to make a big difference where I am and I want to do that."
Ryan took over this month as chairman of the powerful Ways and Means Committee. It will position him to assume a greater leadership role in the House, including the possibility of succeeding House Speaker John Boehner.
While disavowing his own ambitions, Ryan expressed support for his former running mate. "It is no secret that I have always thought Mitt would make a great president," Ryan said. "As for his plans for 2016, I don't know what he is ultimately going to do and the last thing I want to do is get ahead of his own decision-making process."
© Copyright IBTimes 2023. All rights reserved.