Gourmet Popcorn Distributed In 9 States Recalled Over Allergy Concerns
KEY POINTS
The products may contain certain undeclared allergens such as soy and tree nuts
The recall affects 'all' flavors of the brand, Avery's Savory Popcorn
The problem was due to 'temporary breakdown in the company's production and packaging processes'
Certain gourmet popcorn products are being recalled because they may contain undeclared allergens. The products were distributed in nine states.
The problem with the recalled Avery's Savory Popcorn products is that they may contain undeclared allergens such as milk, soy, peanuts, tree nuts, and sulfites, according to the company announcement on the U.S. Food and Drug Administration (FDA) website. This may be problematic for people who are allergic or sensitive to these ingredients.
"The recall was initiated after it was discovered that product containing (the allergen) was distributed in packaging that did not reveal the presence of the allergen (soy, milk, peanuts, tree nuts)," the company noted. "Subsequent investigation indicates the problem was caused by a temporary breakdown in the company's production and packaging processes."
Milk, soy, peanuts and tree nuts are four of the nine major food allergens, according to the FDA, with sesame only being added as the ninth just recently on Jan. 1. When the Food Allergen Labeling and Consumer Protection Act of 2004 was passed, the eight original major allergens were reported to account for a whopping 90% of the allergies and serious allergic reactions in the U.S.
Reactions may range from mild symptoms to "severe, life-threatening symptoms" known as anaphylaxis.
And while sulfites — chemicals used as preservatives — are not among the most common allergens, they may still cause asthma or allergy symptoms in those who are sensitive or allergic to them, according to the Cleveland Clinic.
There have been no reports of illnesses in the current recall "to date."
The recall affects "all flavors" of the gourmet popcorn product. They were packed in various sizes of plastic bags. A sample photo of the product packaging can be seen below.
These were distributed from Avery's Savory Popcorn's online store to nine states, namely Texas, Rhode Island, Oklahoma, Ohio, Connecticut, Florida, Georgia, Kentucky and Maryland.
Those who find that they still have remaining products that were shipped from Nov. 20 to Dec. 20, 2022, are being advised to discard them and instead notify the company at info@savorypopcorn.net to get a refund.
"Your assistance is appreciated and necessary to prevent any possible illness," the company noted.
Those with questions may contact Sherry Avery at 469-677-0069.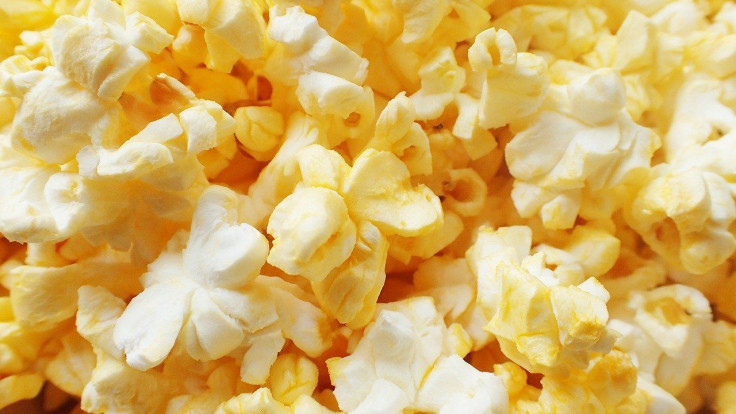 © Copyright IBTimes 2023. All rights reserved.