Gov. Chris Christie Apologizes Again For Bridge Scandal: 'Mistakes Were Clearly Made'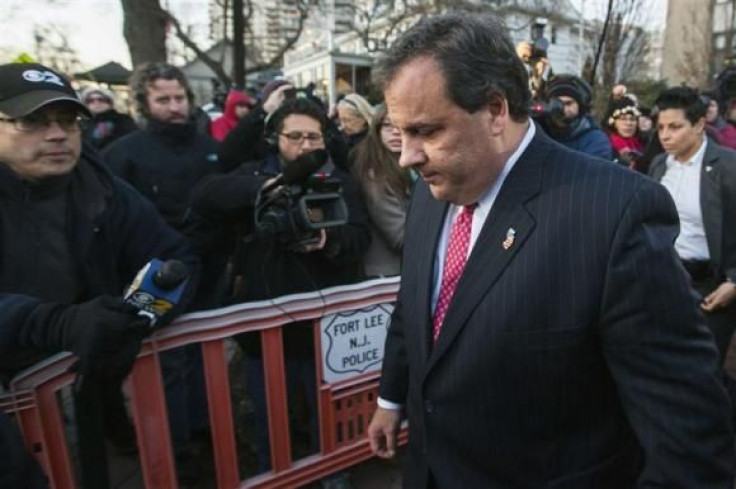 On Tuesday, New Jersey Gov. Chris Christie offered another apology for the political scandal that has tainted his administration ahead of his second term.
"The last week has certainly tested this administration," Christie said during his annual State of the State address to legislators and individuals at the Statehouse, reports the AP. "Mistakes were clearly made. And as a result, we let down the people we are entrusted to serve. I know our citizens deserve better."
He focused on the scandal for only a short time during the beginning of his speech, quickly moving to other issues such as collaborating with Democrats who now control both chambers of the New Jersey Legislature and talk of trying to avoid tax increases. He also took time to mention the state's increasing high school graduation rate.
As we reported earlier, Christie first faced a wave of criticism last week when it was revealed that his former deputy chief of staff, Bridget Anne Kelly, organized a series of lane closures that led to large traffic issues on the George Washington Bridge for a week.
"I come out here today to apologize to the people of New Jersey. I apologize to the people of Fort Lee and I apologize to the state legislature. I am embarrassed and humiliated by the conduct of some people on my team," Christie said. "There is no doubt in my mind that the conduct they exhibited is completely unacceptable and shows a complete lack of respect for their role in government and for the people they are trusted to serve."
Speaking at City Hall in Fort Lee, N.J., he said that he terminated Kelly's employment due to her involvement in orchestrating the lane closures as well as for her lying to both Christie and members of his staff. Since news broke of the plot, Christie has denied knowing anything about the planning of the lane closures or them ultimately being shut down for a week. At this time, there is no evidence linking him to the closure.
Christie and his administration are now facing increased scrutiny, with concerns growing that the scandal could put in jeopardy both his second term and any plans he might have in running for president in 2016.
© Copyright IBTimes 2022. All rights reserved.
FOLLOW MORE IBT NEWS ON THE BELOW CHANNELS