The Grammys Have Launched A Political Action Committee To Fight For Music Creators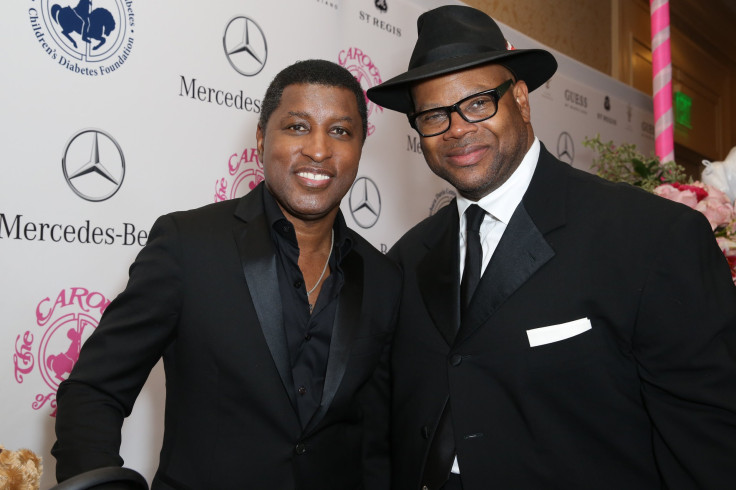 The Grammys are forming a political pressure group. On Tuesday, Daryl P. Friedman, the chief advocacy and industry relations officer at the National Academy of Recording Arts and Sciences, announced the creation of a political action committee, the Grammy Fund for Music Creators, to build support among lawmakers and turn up the heat in the music industry's fight against the broadcasters, tech companies and other third parties it says have benefited disproportionately from the rise of streaming music.
"These days, advocacy work is nearly as central to The Recording Academy's membership as the creation and promotion of music," Friedman wrote in a post published Tuesday. "Creators are disadvantaged both by government-mandated rules that don't fully protect their work and exclude them from decision making as well as closed-door deals that devalue their intellectual property. This uncomfortable reality demands a robust effort by the music community to change the status quo."
The group, which will be classified as a trade association PAC, was formed after academy members began asking Friedman how they could stay involved in the academy's efforts to connect with members of Congress. Over the past few years, the academy has stepped up its efforts to influence lawmakers' opinions. In addition to an annual visit to Washington known as Grammys on the Hill, more than 1,650 artists visited their local representatives last summer as part of an effort called Grammys in My District. The previous year, just 100 artists participated.
"It was our members saying to us, 'What more can I do?' " Friedman said.
While the recording academy does count a number of very successful artists, producers and songwriters among its members, both Friedman and one of the Grammy Fund's officers, Harvey Mason Jr., stressed that most of the recording academy's members are entrepreneurs doing their best to hold on to middle-class lives.
"We represent everybody, not just superstar artists," Mason told the New York Times. "So we are careful in how we disseminate our message, and when we go to D.C. or have events, it is with a variety of people from the bottom to the top."
This variety of interests has made organizing difficult. While everybody from musicians to artist managers have begun organizing to fight what they see as unfair compensation and a lack of control over their intellectual property, the needs of a small band do not necessarily align with the needs of a midlevel jazz vocalist, and neither may have much in common with a recording engineer or a professional songwriter.
That range of needs has spawned many legislative pushes calling for small, specific fixes. The recording academy will continue to show support for some of those bills, such as the Fair Play Fair Pay Act, which would result in artists receiving royalties when their songs are played on the radio. But Friedman added that the group's chief priority is the passage of a single omnibus piece of legislation that addresses all of the music industry's problems.
"We would like to see one bill," Friedman told the New York Times. "We'll certainly be partial in our support of members who want to see a comprehensive solution."
In addition to supporting and educating lawmakers, Friedman said the Grammy Fund will enable the academy to step up its fight against broadcasters, which have been lobbying for years to enforce the status quo. "I think it will heat up," Friedman said. "Not just because they see us getting more engaged. The broadcasters know their ancient exemption can't last forever."
At the moment, the broadcasters have a considerable head start on money. The National Association of Broadcasters, for example, raised $1.2 million to lobby Congress, according to the Federal Election Commission.
That mismatch does not deter Friedman. "They need a lot more money than we need because they don't have the arguments on their side," he said.
© Copyright IBTimes 2023. All rights reserved.